Choose a Microsoft 365 Partner to Manage Your Cloud Solutions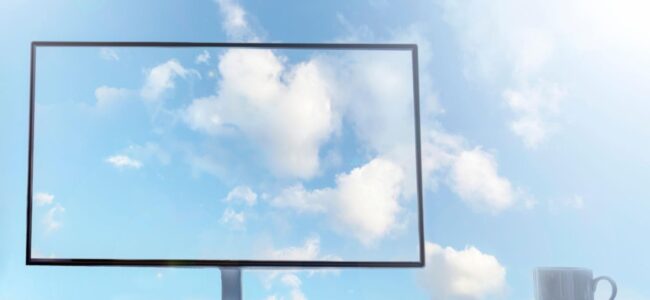 With a customer base of over a million companies worldwide and 730,000 in the United States, Microsoft 365 is a long-time favorite in the world of business. The platform now covers over 40% of the office suite market. This means that in the world of IT, Microsoft 365 partners reign supreme. 
Discover the numerous benefits of working with a strategic partner like OC Cloud9 and consider seeking out professional help with your next IT project.
Microsoft 365 Partners are Certified Professionals 
When you work with a Microsoft 365 partner, you can rest easy knowing that they're recognized by Microsoft through various certifications and specific projects completed on behalf of their customers. It's Microsoft's way of assuring you that our experts can effectively apply solutions to your IT infrastructure. Such solutions aren't always software-based, such as the training, advising, and full-length support offered by Microsoft 365 partners including OC Cloud9. 
More than Just a Reseller
It can be easy to overlook your IT infrastructure as it relates to your long-term business goals, especially without a trusted partner in the mix. However, your IT efforts are much too significant to simply disregard. Microsoft 365 partners don't just resell products – we help business owners keep their IT intact, so that operations never come to a halt. In this way, the team at OC Cloud9 serves to guide and advise on technical decisions in an effort to maintain long-term client relationships. Rather than acting strictly as resellers, we approach our clients with the care of a consultant or strategic partner.
Boost ROI with a Microsoft 365 Partner
Lastly, consider the potential for increased ROI on current and future IT investments by working alongside a Microsoft 365 partner. We don't just hand out blanket solutions to every client – we analyze your business's unique structure and needs before making any informed recommendations. Partners can inform you of what you need to buy versus unnecessary expenses, helping to keep your budget in line with broader goals. We also notify you of any new opportunities related to licensing and application management, which often save customers money in the long run.
Meet the OC Cloud9 Team
We established OC Cloud9 to help bring the highest-quality service and cutting-edge innovations in private cloud technology to local businesses in the Southern California area.
Born from Orange County Computer, Inc., comprehensive IT Solutions and Network Security experts with over 20 years of experience in the local area, OC Cloud9 offers large-scale technology solutions and consultancy services to companies and organizations in a wide variety of fields with network security as one of our primary focuses of concern.
Our mission is to treat our customers' businesses as if they were our own. Too often, we see companies operate with IT infrastructure that is outdated and just waiting for an attack. Their current systems don't align with their company and its goals or effectively work to achieve them.  At OC Cloud9, we proactively protect our client data by staying one step or more ahead of potential data breaches. Our team is passionate about data security and protection. 
OC Cloud9 and Orange County Computer, Inc. have a proven track record of satisfied clients with seamless transitions into private cloud solutions. Our beginning-to-end process ensures your business needs are met through extensive research, design, deployment, and implementation of your cloud services.
Learn more about our solutions by visiting our Learning Center, or speak with a member of our Cloud Solutions Team any time at our Orange County office by calling 949-699-6619.
You might also like