Important Documentation Required For Cybersecurity Insurance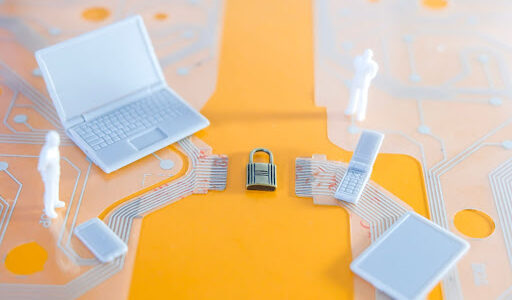 In today's digital world, cybersecurity is a must – as is the insurance that goes along with it. Every modern business requires insurance for potential data breaches, natural disasters, and other unfortunate events. However, the documentation necessary to meet the requirements of cybersecurity insurance providers can be perplexing to business owners unfamiliar with the world of cybersecurity.
Gain an understanding of the types of documents that insurance companies are looking for, and reach out to a specialist at OC Cloud 9 to audit your cybersecurity measures and identify any gaps that require closing. 
Business Continuity Plan
With this document, we'll help you outline the specific procedures necessary for an organization to operate in response to an emergency. It's important to update it on a regular basis since business threats are far and wide, with each "BCP" uniquely tailored to your company's specific needs and objectives. It's also necessary to align your BCP with the business's security measures and the emergency at hand. This helps to minimize damages and return to regular operations. 
Information Security Policy
Your information security policy contains rules and guidelines so that employees comply with security protocols, in an effort to minimize security risks. These rules and guidelines are meant to protect your IT assets, outline any security strategies in place, and convey other preventative measures. 
Disaster Recovery Plan
This document is typically drafted with your BCP in mind, and concerns the necessary steps to resume operations after a disaster. From natural disasters and power outages to cyber-attacks and pandemics, disaster recovery plans contain who's responsible for the response, how and when testing is carried out, such as company-wide safety drills, and how often information is monitored and updated to reflect operational changes. 
Security Awareness Training
Malicious data breaches aren't the only security threat to worry about. In many cases, human error is the real culprit. Therefore, your cybersecurity training should effectively teach staff members how to identify certain threats, as well as how to respond. Interactive training courses are quite popular nowadays to keep employees engaged while learning, while awareness training teaches how to deal with specific devices and security threats.
Incident Response Policy
An incident response policy, or "IR," rides in line with disaster recovery plans in that it outlines the responsibilities in the face of a security disruption. The distinction is seen in how IR plans are IT-centric. The main priority with this document is to mitigate the damage of operational, financial, or data breaches. It's important to note that since cyberattacks grow more frequent in the digital age, monitoring and updating your security information are a current priority for any organization.
Risk Assessment Standard & Procedures
Your risk assessment standard and procedures document is meant to identify and evaluate a current cyber risk for a number of preventative measures. We suggest keeping this handy so as to avoid any major data losses or breaches while saving money, remaining compliant, and accumulating knowledge to use in future assessments.
Data Backup Policy
Next, your data backup policy should contain responses for data loss, corrupted files, and other cybersecurity events. When drafting your data backup policy, be sure to implement strategies on restoring important documents, instructions for resuming business after an incident, and the type of backup that best suits your company.
Remote Access Policy
Seeing as COVID-19 has pushed many businesses towards remote work, your employees should know how to remotely access certain systems. This includes how to securely store devices, provides guidelines for BYOD ("Bring Your Own Device") with unauthorized applications, and standards for using strong passwords, multi-factor authentication, email security, third-party services, and more. 
Change Management Policy
A change management policy explains how you should document any changes to security measures and procedures. The goal for this document is to ensure that shifts in security don't impact your business in a negative way. 
As you now know, these documents are required to be eligible for cybersecurity insurance. If you don't have these documents set up for your business, or know that they require updates, don't hesitate to reach out to us at OC Cloud 9. We'll carry out an audit to determine whether you meet the requirements for cybersecurity insurance and provide actionable solutions, such as transitioning to a cloud model for compliance.
Meet the OC Cloud 9 Team
OC Cloud9 and Orange County Computer, Inc. have a proven track record of satisfied clients with seamless transitions into private cloud solutions. Our beginning-to-end process ensures your business needs are met through extensive research, design, deployment, and implementation of your cloud services.
Learn more about our solutions by visiting our Learning Center, or speak with a member of our Cloud Solutions Team any time at our Orange County office by calling 949-699-6619.
You might also like