How Virtual Desktops Can Streamline Your Business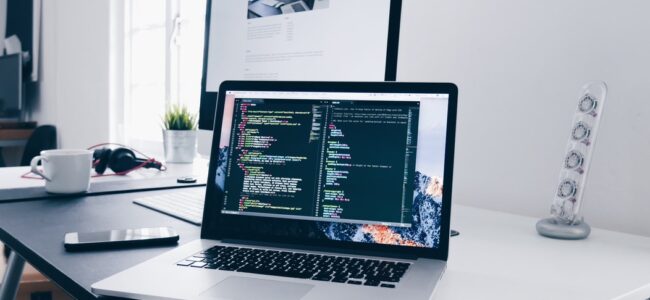 In today's corporate world, data rules. Calculations on productivity, profitability, and efficiency are often used to determine a company's success. Finding an area of your business that is not optimized to run at its best can be frustrating. For businesses looking to cut costs and increase growth, virtualization can be the answer. Here's how virtual desktops can streamline your business today.
Consolidate Applications and Systems
Downloading applications and managing each system individually on each employee's computer can quickly become an arduous task. Any changes need to be addressed one at a time across devices, and you're likely spending more than you need by hosting applications on multiple devices. A virtual desktop allows you to store everything in one place and make it accessible to all employees, no matter where they are located. Consolidating your applications and systems in a cloud environment allows you to save money on the systems you already use and streamline your solutions in one, easy-to-access place.
Cut Down On Troubleshooting
Using a virtual desktop, as compared to traditional in-house desktops, offers more reliability. With in-house IT, system shutdowns and loss of data are much more likely to occur. These types of applications and data storage rely heavily on hard drive(s), and you can quickly lose all your information should anything happen to them. In a virtual desktop environment, your troubleshooting times decrease significantly. Storing data in a cloud means less margin for human error and ensures that your company's important information is constantly being backed up and protected. Users in a virtual space are protected against themselves making mistakes like malicious downloads, and they enjoy greater spam and email filtering capabilities.
Communicate with Ease
One of the most significant ways a virtual desktop helps streamline your business is through improved communication ability. Especially in today's primarily remote working environments, desktop virtualization makes it easy for management to communicate with employees and for coworkers to collaborate amongst themselves. A virtual desktop means your team can see the same information in real-time, and cut down on time spent trading information back-and-forth. Additionally, virtual desktops streamline the onboarding and offboarding processes, by making it simple to turn on and off employee profiles in the cloud as needed.
As we look towards the future, virtual desktop integrations are clearly a strong choice for Orange County businesses. Agile and transformative, OC Cloud 9 – based in Lake Forest – customizes Cloud, IT, and cybersecurity solutions to keep your team on track and your data secure. Focusing on responsive, relationship-based support, our team of local experts has been working in the IT services industry for over 25 years. We bring a complete, local technology solution for your Orange County business needs. We conveniently serve our clients throughout Southern California and beyond, offering both remote and on-site services. Visit our website to learn more about the technology solutions we offer for companies of all sizes.
You might also like