Why Orange County Businesses Prefer Working Remotely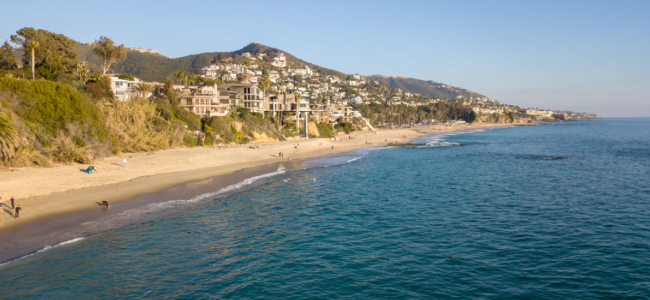 It has been six months since the onset of the pandemic – as a country, we've faced stay-at-home orders, business shutdowns, and a slew of other unprecedented challenges. As much of the country has adjusted to this new way of living, remote work has become a normal aspect of life. For many Southern California businesses, the somewhat-hasty transition from in-office to working remotely has offered some unexpected benefits. For Orange County businesses, working remotely is becoming increasingly preferred. Here's why.
Savings on Fixed Costs
Maintaining office space in Southern California can be an expensive fixed cost for many companies; rent, electricity, on-premise hardware, and other extra perks can quickly add up. By transitioning to a remote environment, many of these businesses have saved significantly over the past few months. Using a virtual desktop to manage applications, systems, and servers is just as effective as working in-office, but removes the need for a physical location. Additionally, employees save money in this remote work environment by foregoing the gas costs associated with rush hour on our freeways each day, and save money on lunches by spending more time cooking at home.
Increased Company Productivity
For a business owner, productive employees are extremely important. Company leaders want to build a team that works efficiently and effectively, and working remotely helps employees do so. Beyond removing the commute, working from home provides the flexibility to work in spaces that are more comfortable. Many business owners have seen employees' productivity skyrocket. A study by Gallup found that, on average, employees increase their profitability by 21% in a remote workspace. For growth-oriented companies in Southern California, these numbers are compelling.
Improved Employee Retention
To put it simply, employees that work remotely are happier. For Orange County companies, finding strong talent is easy – there are loads of intelligent, driven, passionate employees in the area; it's retaining them that can be difficult. For prospective hires, job flexibility is important, and remote work offers them that. Employees who are happy with their company and the work they are doing have higher rates of retention, which is invaluable for any business in any industry. A local cloud solution provider like OC Cloud 9 makes it easy for companies in the area to offer this perk to their employees – during the pandemic and for years beyond.
Virtual desktop integrations are a strong choice for Orange County businesses during these times. Agile and transformative, OC Cloud 9 – based in Lake Forest – customizes Cloud, IT, and cybersecurity solutions to keep your team on track and your data secure. Focusing on responsive, relationship-based support, our team of local experts has been working in IT services for over 20 years. We bring a complete, local technology solution for your Orange County business needs. We conveniently serve our clients throughout Southern California and beyond, offering both remote and on-site services. Visit our website to learn more about the technology solutions we offer for companies of all sizes.
You might also like