3 Signs You Need a Cloud Hosting Service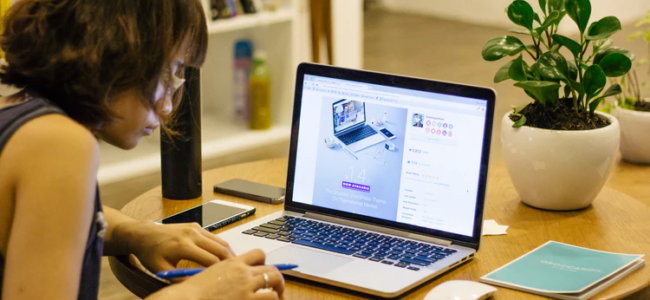 If this past year taught us anything, it's that we should expect the unexpected. Businesses need to be on the top of their game to succeed, and that means having the best IT infrastructure possible to help you stay on track. If you're struggling with your current IT solutions, here are 3 signs you need to switch to a cloud hosting service.
Disorganized, Slow Workflow
Do your employees have a hard time sharing information? Do things not get done as quickly as they should? You're likely operating with outdated IT. Using too many systems or systems that are too old can lead to a disorganized process and slow workflows. By switching to a cloud hosting service, all of your processes can live in one, simple to navigate place. By nature, the cloud is constantly changing and updating, so you can be sure you're using the best solutions available.
Missed Opportunities
When you're operating on the wrong IT platform, you often can't take advantage of opportunities that arise because your systems can't handle them. Whether that be a major new client or an overwhelming influx of sales, using outdated solutions can cause you to miss out on opportunities for success. It can also cause your company to have a hard time changing gears and impact your ability to adapt to shake-ups in the environment. By switching to a private cloud hosting service, your data storage and processing capabilities are vast, and you no longer have to worry about missing opportunities because of outdated IT systems.
Stalled Growth
If your business has seen steady growth year over year but now feels stagnant, it can be frustrating. Using outdated technology solutions can cause your business to grow at a slowed or stalled rate. Competitors with newer IT infrastructure can pass you up more easily and may cause potential customers to become wary of choosing you.
If you are experiencing any of these issues, OC Cloud9 offers a solution. As we look towards the future, virtual desktop integrations are clearly a strong choice for Orange County businesses. Agile and transformative, OC Cloud 9 – based in Lake Forest – customizes Cloud, IT, and cybersecurity solutions to keep your team on track and your data secure. Focusing on responsive, relationship-based support, our team of local experts has been working in IT services for over 20 years. We bring a complete, local technology solution for your Orange County business needs. We conveniently serve our clients throughout Southern California and beyond, offering both remote and on-site services.
Visit our website to learn more about the technology solutions we offer for companies of all sizes.
You might also like