What to Know About Resource Pooling In Cloud Computing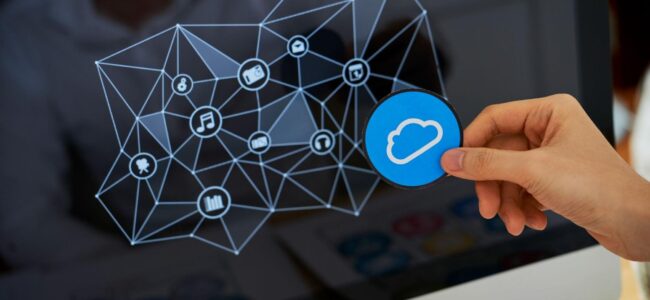 Resource pooling in cloud computing, an IT function of cloud computing environments, is as complex as it is potentially beneficial for your business. It refers to when IT service providers allow multiple clients to access the same tools and storage space within a "pool" of resources. 
Although its benefits are extensive, perhaps the most notable function of cloud resource pooling is the way service levels can be raised or lowered at any time without need for alterations in your service agreements. Read on for an easy-to-understand definition of cloud resource pooling as well as the benefits it can provide for your business.
What Is Resource Pooling In Cloud Computing?
If you scan the internet for an easy-to-understand definition of "resource pooling in cloud computing," you'll find yourself bombarded with IT lingo that might as well be another language altogether. We at OC Cloud9 are here to help you understand cloud resource computing in a few short sentences.
Resource pooling in cloud computing is when an IT provider, such as OC Cloud9, pools their space and resources to serve multiple clients at the same time. While it largely depends on the client's resource consumption, their usage can be easily set at a higher or lower level at any time – making it an incredibly flexible resource. Of course, there are plenty of other benefits to cloud resource pooling that we suggest you leverage if you're considering  a private cloud solution for your business. .
The Benefits of Cloud Resource Pooling
There are a handful of powerful benefits that our loyal clients reap from our private cloud and resource pooling services. It flaunts high availability and load balancing, meaning your network traffic will be spread across a number of backend servers for improved load times. 
It's also a flexible resource in that changing your service levels, such as your amount of storage space or tools used, can be done instantly without revisiting any service agreements with your provider. Furthermore, it offers high-performance computing with established redundancy. By redundancy, we mean: if one virtual host goes down, another host will step in to keep your virtual machine running. Lastly, due to its high availability, cloud resource pooling allows for clients to transfer to another virtual host if another client is already overusing that space.
Meet the OC Cloud9 Team
OC Cloud9 and Orange County Computer, Inc. have a proven track record of satisfied clients with seamless transitions into private cloud solutions. Our beginning-to-end process ensures your business needs are met through extensive research, design, deployment, and implementation of your cloud services.
Learn more about our solutions by visiting our Learning Center, or speak with a member of our Cloud Solutions Team any time at our Orange County office by calling 949-699-6619.
You might also like