Augmented Reality in Private Cloud Hosting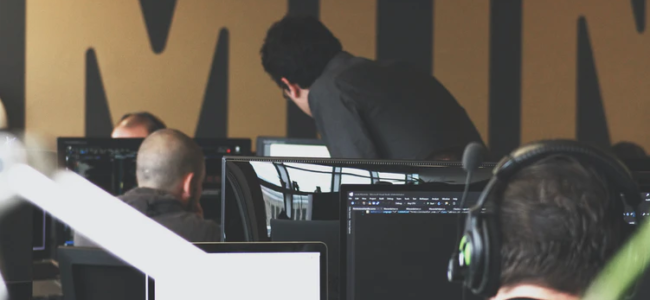 Augmented reality, or AR, has been an innovative new subject in the world of technology for a few years now. As it becomes more advanced, its capabilities and uses have expanded rapidly. In our industry of private cloud hosting, we are seeing augmented reality emerge as a new (and extremely useful) tool to elevate our services. To learn more about AR in private cloud hosting, read on.
What is Augmented Reality?
Augmented reality is a technology that's focused on blending the physical world with the virtual. Through the lens of your phone, computer, or other devices, augmented reality allows you to blend virtual objects with the real world by superimposing three-dimensional virtual objects onto items that exist in real life. This creates a seamless illusion that the virtual objects actually exist. Augmented reality allows users to reorient the device they are using to explore objects from different angles and interact with the blended virtual-physical objects using gestures and movement. Through more advanced programming, you can even join other people in a multiuser AR experience.
How Do We Use It?
In practice, augmented reality can be used for switch management in private cloud data farms. This technology is relatively new but has posed as a breakthrough for switch management because of its ability to simplify network changes. In layman's terms, augmented reality makes managing your data easier for us. There is not a lot of information on augmented reality switch management because it's so new, but we see it helping in a variety of management areas such as training, troubleshooting, diagnosing, and evaluating a network when problems may arise.
What Does the Industry Think?
While this is still a relatively new technology in the industry, experts are seeing benefits towards innovation, customer experience, real-time performance updates, and remote guidance while working. This type of AR switch management is likely going to further streamline cloud hosting and improve the efficiencies of data management. Currently, OC Cloud9 is using Ubiquiti as our AR switch management of choice.
Want to learn more? Check out our Facebook for videos of AR switching in action.
As we look towards the future, innovative private cloud solutions are clearly a strong choice for Orange County businesses. Agile and transformative, OC Cloud 9 – based in Lake Forest – customizes Cloud, IT, and cybersecurity solutions to keep your team on track and your data secure. Focusing on responsive, relationship-based support, our team of local experts has been working in IT services for over 20 years. We bring a complete, local technology solution for your Orange County business needs. We conveniently serve our clients throughout Southern California and beyond, offering both remote and on-site services.
Visit our website to learn more about the technology solutions we offer for companies of all sizes.
You might also like