Who Should Use a Private Cloud?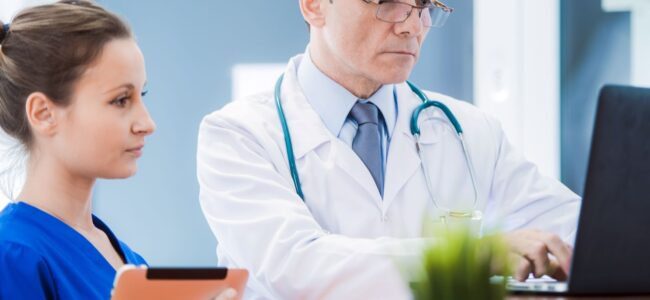 Organizations can benefit from utilizing a private cloud in terms of flexibility, guaranteed resource availability, strong security, and regulatory compliance. In many cases, cost savings for a company also comes into play.
While a private cloud is a great asset for a variety of organizations, here are some specific types of companies that could greatly benefit from a cloud environment.
Businesses That Adhere to Regulatory Compliance
For some organizations, a private cloud may be their best option to ensure regulatory compliance. For example, those in the medical field need to comply with HIPAA standards. HIPAA compliance requires that "electronic protected health information" (e-PHI) is created, received, stored, and transmitted in a manner that ensures its confidentiality, integrity, and availability. A private cloud provides the security that medical companies need to operate their business.
Businesses That Need Flexibility
Organizations that can benefit from the increased flexibility of a virtualized environment should also consider a private cloud. Many organizations run a variety of different applications, with each residing on its own hardware. This is especially true for medium to larger-sized businesses. By virtualizing a server to run a specific application or process such as email, this allows the company to fluctuate resources allocated to it.
On-Premise servers can be costly to maintain, and those expenses can multiply as a company grows to numerous office branches and job sites. In addition, if a company is changing its structure due to COVID-19, on-premise servers may not even be used. Using a cloud-based solution not only takes out this factor but also makes it easier for workers to access tools and information remotely. It also becomes more accessible for employees to share information and documents between multiple workplaces, creating a smoother work environment and increasing productivity.
Businesses that Need Control
Businesses that want the exclusive ability to control all entities in their business, including data, will benefit from a private cloud. If your business has very specific security regulations and guidelines that it needs to be followed, a private cloud can be configured directly to your needs. In addition, it can be useful if you have a system where constant availability is required. This is especially beneficial for medium to large-sized companies with more complicated IT needs and requirements.
With these tools, business owners can monitor all activities and facilitate the flow of data and traffic according to different departments and overall organizational objectives. This allows businesses to put their organizational goals in place and steer cloud resources to align with them.
At OC Cloud 9, we provide a variety of cloud services and solutions and tailor them to fit your business needs. Our Cloud9 Complete provides flexibility for offices when they migrate their business to the cloud while our HIPAA Compliant Cloud Solutions provide security and compliance.
As we look towards the future, virtual desktop integrations are clearly a strong choice for Orange County businesses. Agile and transformative, OC Cloud 9 – based in Lake Forest – customizes cloud, IT, and cybersecurity solutions to keep your team on track and your data secure. Focusing on responsive, relationship-based support, our team of local experts has been working in IT services for over 20 years. We bring a complete, local technology solution for your Orange County business needs. We conveniently serve our clients throughout Southern California and beyond, offering both remote and on-site services.
Visit our website to learn more about the technology solutions we offer for companies of all sizes.
You might also like