Virtual Desktops for College Students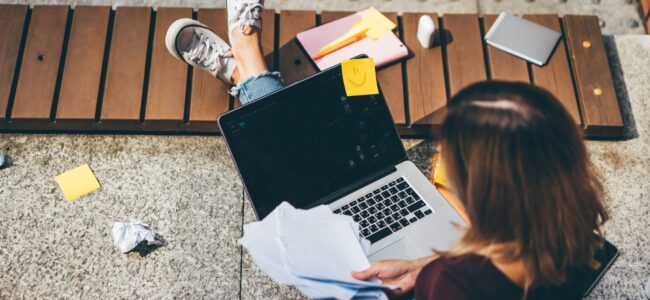 With finals just around the corner, college students must be able to rely on dependable technology, especially when they are trying to access resources for an exam.
A Virtual Desktop helps students manage their schoolwork better, faster, and smarter. With Cloud9 College VDI, students can store all program files, projects, documents, and images in our Student Cloud. Read on to discover some other useful features that can help students be successful in their work.
Flexible Environment
One of the benefits of a Virtual Desktop is that it provides users with the opportunity to access their projects and documents from any computer or tablet with an internet connection. With this feature, students can create a mobile study room to complete homework or cram for a test from virtually anywhere.
In addition, college students will have access to the programs and applications they need to get the job done. At OC Cloud9, we can upload all applications required for specific school programs to a student's virtual desktop.
Data Back-Ups
With Cloud9 College VDI, students don't have to worry about losing their homework, projects, and programs from natural disasters or theft. All of their data and files are stored securely. In addition, daily backups are performed at our data centers.
Keeping data safe and secure is one of our top priorities. With Cloud9 College VDI, we provide Network Firewall Protocol along with Intrusion Prevention Services. Our OC Cloud9 Technicians manage and monitor server infrastructure to ensure everything is running smoothly.
A Virtual Desktop provides students with the resources they need to get their work done, anywhere in the world, through a secure platform. See how OC Cloud9 can shape the way you work and learn today.
As we look towards the future, virtual desktop integrations are clearly a strong choice for Orange County businesses. Agile and transformative, OC Cloud 9 – based in Lake Forest – customizes cloud, IT, and cybersecurity solutions to keep your team on track and your data secure. Focusing on responsive, relationship-based support, our team of local experts has been working in IT services for over 20 years. We bring a complete, local technology solution for your Orange County business needs. We conveniently serve our clients throughout Southern California and beyond, offering both remote and on-site services.
Visit our website to learn more about the technology solutions we offer for companies of all sizes.
You might also like