How to Pivot Your IT During COVID-19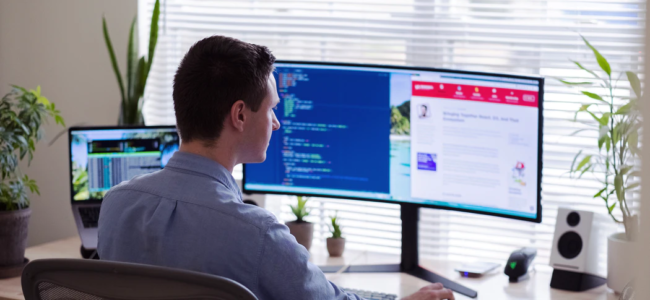 Whether it be temporary or permanent, COVID-19 has forced many Orange County companies to change the way they operate. Making the switch to a remote workforce sounds easy, but it can be a challenge for many small and mid-sized Orange County businesses.
How do you correctly pivot your IT solutions during COVID or months and years after the pandemic is gone? For some, the transition to a remote workforce can be smooth; but for others, it can shake the core of your business and create major cracks in workflow and infrastructure. In order to successfully transition to a remote office environment, it is essential to establish a solid IT foundation.
A private cloud solution is your answer. But don't settle into a remote workspace without confidence in your chosen IT solution. Here's how to pivot your IT during COVID-19.
Manage Expectations
Above all else, being understanding is key during these times. You weren't expecting this, and neither were your employees. There's no question; every company has faced unusual circumstances while employees are working from home. If you plan correctly, this can be a positive change with numerous rewards.
Flexibility is important, and good communication is key during this change. Make it clear what you expect from your team and what they can expect from you. It's important to understand that nothing is set in stone. It's important to have a mindset of adaptability, and having a virtualized desktop offers you that flexibility.
Developing a productive workflow with your team and connecting everyone with a private virtual desktop cloud solution can make for a more streamlined collaborative process and methods for onboarding employees. Managing your own expectations, as well as your team's, to create a workflow plan that works for everyone will set your business up for success, in today's atmosphere and for months and years to come.
Prioritize Security
Data storage and protection are likely important parts of your business. When you have a remote workforce, valuable information may be communicated differently between two colleagues. What was once spoken about or written on a piece of paper, must now be transmitted virtually. This electronic data trail must be protected.
Make certain that the integrity of your data is properly secured by protecting and updating any passwords or important information that is stored online. Home office networks and personal computer systems may not have the same level of security as your in-office resources, which can lead to unintended data breaches. A privatized cloud solution offers maximum protection for the protection of your company data and storage intellectual property. Sure there are massive, out-of-the-box solutions like AWS or Google, but private cloud environments offer tighter security. That's just one of their advantages. They also offer cost savings, flexibility, and more customization to meet your needs. A properly installed, updated, and monitored cloud can help mitigate any potential security breaches.
A remote workspace also requires that data be backed up more often than if your team was in office. While you're adjusting to working remotely, be aware that your home desktops and laptops will likely experience more wear and tear than the systems you would typically use at the office. Team members with children and pets are more susceptible to accidents involving their technology, and backing up data should be done daily during work from home. Implementing a virtual desktop for your team is a highly effective way to prevent data loss that may be caused by accidents or wear and tear in these cases, and virtual desktops are great for streamlining information, accelerating communication, and keeping data organized.
Customize Your Solutions
There is no one-size-fits-all IT solution for a company-wide transformation to remote work. The systems that work for your friend's or spouse's company are likely not the same as the ones that will work for yours. Even if they could work the same, wouldn't you want them customized to your specific needs?
Find a Cloud Provider that understands your business needs and can custom tailor a solution that delivers what your team needs to work productively. Private cloud hosting is a strong choice for Orange County businesses during these times. Agile and transformative, OC Cloud 9, based in Lake Forest – just minutes from the Irvine Spectrum business park in Orange County, customizes Cloud, IT, and cybersecurity solutions to keep your team on track and your data secure. Focusing on responsive, relationship-based support, our team of local experts has been working in IT services for over 20 years. We bring a complete, local technology solution for your Orange County business needs. We conveniently serve our clients throughout Southern California, offering both remote and on-site services. Visit our website to learn more about the technology solutions we offer for companies of all sizes.
You might also like