4 Major Data Breaches of 2020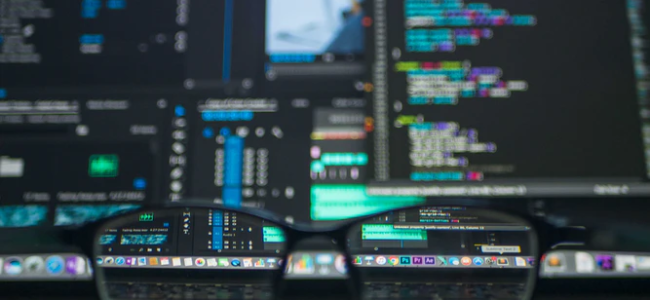 The rapid pivoting by companies of all sizes to a remote workforce has created cybersecurity gaps. Unfortunately, those businesses didn't find out until the bad guys got in.
Even the biggest players – have fallen victim. Here is a roundup of 4 major data breaches that happened in 2020.
Marriott
In early 2020, hospitality leader Marriott experienced a major breach of guest data for one of their hotel chains. The security breach impacted more than 5.2 million hotel guests who used the company's loyalty application. The cybersecurity breach took personal information such as names, birthdates and telephone numbers. Marriott has set up a support website for these loyalty guests, to help those whose information has been compromised. Learn more.
MGM
Nearly 142 million guests from MGM Resorts were unsuspecting victims of a cyberattack on the hotel chain. MGM discovered that the breach was nearly 14 times bigger than it initially reported. To make security matters worse, the hacker posted the stolen data for sale online. MGM Resorts operates hotels all across the country and the world, meaning these individuals' data was compromised on a global scale. Learn more.
Zoom
As Zoom exploded in popularity among businesses, schools and organizations this year, it also exploded in popularity among hackers and cyberthieves. In April, Zoom was shaken by the discovery that 500,000 stolen Zoom passwords were being sold for pennies in crime forums on the dark web. The breach of these security credentials put Zoom under the spotlight and caused many to become wary of their privacy while using the platform. This breach in particular sparked major discussion about the need for heightened cybersecurity during the pandemic. Learn more.
Magellan Health
Of all the industries vulnerable to cyberattacks, the medical field is one of the most precarious. In April of this year, managed care company Magellan Health fell victim to a ransomware attack and data breach, in which 365,000 patients had their personal information compromised. In this sophisticated attack, hackers gained access to patient portals, extracted information, then sent in ransomware days later. They were able to access vital information such as patient insurance and employee credentials before attacking the portal. This breach was one of the most shaking events in cybersecurity in 2020. Learn more.
Another major health breach occurred with Universal Health Group, risking the lives of many whose information was stored with them. Get our in-depth analysis of this significant breach here.
These 4 major breaches are truly the tip of the iceberg for data shake-ups this year. In fact, there has been a 63% increase in social engineering attacks since the onset of the pandemic. To make sure your business is protected from cyberthieves and ransomware, you need the right team on your side.
As we look towards the future, private cloud protections are clearly a strong choice for Orange County businesses. Agile and transformative, OC Cloud 9 – based in Lake Forest – customizes Cloud, IT, and cybersecurity solutions to keep your team on track and your data secure. Focusing on responsive, relationship-based support, our team of local experts has been working in IT services for over 20 years. We bring a complete, local technology solution for your Orange County business needs. We conveniently serve our clients throughout Southern California and beyond, offering both remote and on-site services.
Visit our website to learn more about the technology solutions we offer for companies of all sizes.
You might also like