How To Transfer Your Company Into The Cloud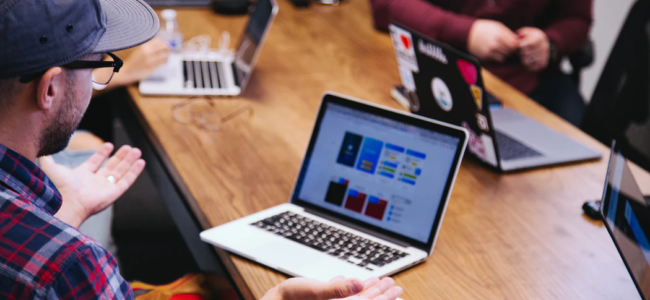 For businesses big and small, old and new, running off of a private cloud is the solution of the future. If you're considering the switch to a private cloud but are unsure what the process may look like for your business, here is a breakdown of how to transfer your company into the cloud.
Choose a Provider
As with any significant company decision, the first step to choosing a cloud solution is picking the right partner. Take time to assess your needs from a managed IT system, and look for solutions that match them. You can think of your research of private vs. public cloud or large vs. local provider as an interview process of sorts, where you're looking for a mutually beneficial partnership. If your needs include security, increased organization, and productivity, local private clouds are the best choice.
Set Your Goals
Once you've determined your needs and chosen a provider, it's time to set your unique business goals. With a local private cloud, it is easy to discuss your goals with a real team member who can help build a customized set of solutions that will work to amplify the best parts of your business and streamline the pain points you may have. Are you working to scale your business? Improve the workflow of your sales team? Expand the capabilities of your graphic designers? There are private cloud solutions for each goal, and the transition into the right solution for you looks different depending on your immediate future goals.
Let the Team Take It Away
Once you've laid out the plan, the transition into a private cloud is off your plate! A team like the one at OC Cloud9 will work tirelessly to rebuild your business in the cloud solutions you choose, all while you're continuing work as normal. Once the rebuild is completed, checked, and double-checked, the OC Cloud9 team will spend a weekend transferring your entire business into the cloud. This process ensures that everything runs smoothly and doesn't impact your business day-to-day.
As we look towards the future, virtual desktop integrations are clearly a strong choice for Orange County businesses. Agile and transformative, OC Cloud 9 – based in Lake Forest – customizes Cloud, IT, and cybersecurity solutions to keep your team on track and your data secure. Focusing on responsive, relationship-based support, our team of local experts has been working in IT services for over 20 years. We bring a complete, local technology solution for your Orange County business needs. We conveniently serve our clients throughout Southern California and beyond, offering both remote and on-site services.
Visit our website to learn more about the technology solutions we offer for companies of all sizes.
You might also like