How Private Clouds Increase Productivity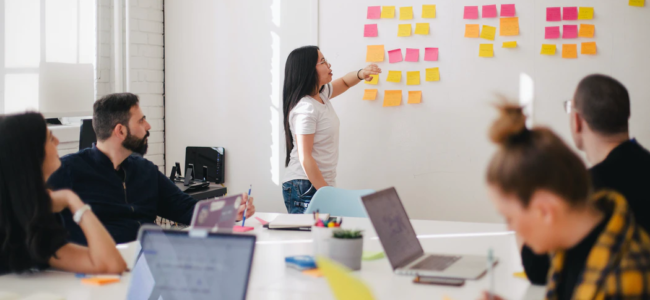 Is your team experiencing pandemic burnout or struggling to stay productive during work from home? We've often discussed increased productivity as a major benefit of moving your business into the private cloud, but now we're diving into the "how." Read on to discover how private clouds increase productivity.
Data Management
Using a cloud database streamlines your business's data storage and use. With constant backups and regular system updates, storing your business data essentially ensures you can analyze and utilize it quickly and easily. Many businesses lose valuable working hours waiting on systems to load and data to populate, but by working in a private cloud environment, you can cut down on that wasted time. The faster data can be uploaded, downloaded, and managed, the faster your team can get their work done.
Communication
Especially in today's remote working environment, efficient communication has suffered for many teams. Without in-person interaction, quick conversations can become more difficult. In a private cloud, it is easy to get in touch with coworkers to communicate your needs, no matter how big or small they may be.
Compliance
For many industries, choosing systems that comply with their unique standards and regulations is a must-have. In a private cloud environment with OC Cloud9, your team doesn't have to waste time double-checking that compliance standards are being met; our team builds custom solutions to ensure that your regulations for AICPA SOC, PIC, HIPAA, and more are set up in your cloud environment.
File Sharing
All private cloud virtualizations offered through OC Cloud9 offer file-sharing capabilities. Collaborating in a productive and scalable way is easy for teams in a private cloud, and keeping everyone on the same page is not a hassle. This makes it easy to focus on your day-to-day responsibilities and overall business goals while being sure that everyone has access to what they need to get the job done.
As we look towards the future, virtual desktop integrations are clearly a strong choice for Orange County businesses. Agile and transformative, OC Cloud 9 – based in Lake Forest – customizes Cloud, IT, and cybersecurity solutions to keep your team on track and your data secure. Focusing on responsive, relationship-based support, our team of local experts has been working in IT services for over 20 years. We bring a complete, local technology solution for your Orange County business needs. We conveniently serve our clients throughout Southern California and beyond, offering both remote and on-site services.
Visit our website to learn more about the technology solutions we offer for companies of all sizes.
You might also like