Why Your Team Loves Working In a Virtual Desktop Environment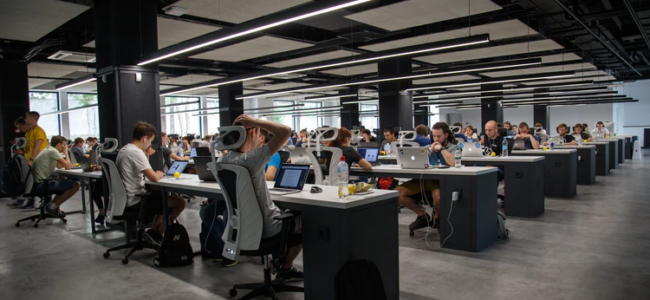 A happy and motivated team is essential to your business success. The ever-changing landscape of today's business environment means that offering systems and processes that make it easy to get the job done not only help your business but can also keep your employees happy. When it comes to working in today's day and age, both remotely and in the office, many teams love working in a virtual desktop environment.
Works With Their Lives
We often recommend virtual desktops to our clients for their versatility in application. There are different virtual desktop solutions offered for companies of all sizes and all industries, which offers a solution customized to your business's unique processes and fits your employee's day to day needs. These virtual solutions are preferred by team members, especially during times like these, for their ability to be flexible. All of your company's systems and data can be accessed in one place, from any device. During unplanned work-from-home craziness, this is a major advantage for your team. Virtual desktops add to both their professional life development and personal life balance.
Communication is Easy
Employees praise virtual desktop solutions for their ability to ease communication and improve relations between coworkers and managers. Regardless of an employee's seniority level, virtual desktops make sharing information easy and task management between members of your team simple. File sharing is quick and easy within a virtual desktop, and employees can more seamlessly transition projects between one another. This level of fast communication helps keep everyone on track and on the same page.
Team Management is Effortless
From a management perspective, virtual desktop solutions are a great choice for businesses because team management is essentially effortless. After an employee profile is set up, it is easy to turn them on and off as your team ebbs and flows, and adding new employees to your system is much quicker and easier than in traditional management systems, where you may need to add a new team member to countless systems – a virtual solution is one and done.
As we look towards the future, virtual desktop integrations are a favored choice for Orange County employees. Agile and transformative, OC Cloud 9 – based in Lake Forest – customizes Cloud, IT, and cybersecurity solutions to keep your team on track and your data secure. Focusing on responsive, relationship-based support, our team of local experts has been working in IT services for over 20 years. We bring a complete, local technology solution for your Orange County business needs. We conveniently serve our clients throughout Southern California and beyond, offering both remote and on-site services.
Visit our website to learn more about the technology solutions we offer for companies of all sizes.
You might also like