How Do I Use a Virtual Desktop?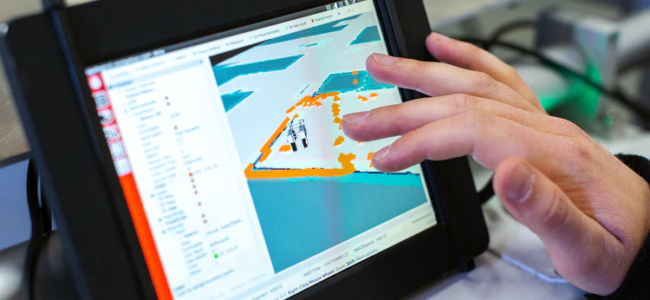 If you are unfamiliar with the world of IT and cloud hosting, the term "virtual desktop" may be foreign to you. How can a desktop be virtual? What does it mean to virtualize? Why would this benefit my business? These are all commonly asked questions, with answers that are simple. Discover how easy it is to use a virtual desktop, and why it may be the right choice for your business.
Choosing a Virtual Desktop 
Many companies use virtual desktops to ease collaboration and consolidate systems and processes. Importing your company's desktop applications and solutions into a virtual space makes it easier to access your important pieces of information from anywhere. Especially in today's world of remote workforces, this technology offers a major advantage. Whether your company has one employee or   50+, choosing a virtual desktop can help cut costs and increase efficiency. 
Moving to a Virtual Desktop
The process of transferring a company from traditional desktops to virtualized ones is extensive on OC Cloud 9's end, but simple for your business. 
To provision a company for the cloud, the process starts with an in-office discovery; OC Cloud 9's team comes on-premise to take a deep-dive into a business's current systems and processes, and identifies what needs to be done to virtualize everything. The existing environment is then migrated into a cloud environment. This happens weeks prior to the company transfer to ensure all necessary solutions are running correctly and effectively. Once it has been established, it only takes one weekend to transfer the entire business to their virtual desktop. 
There is no downtime for the company; your team leaves work on Friday, and by the time they return on Monday, the desktop has been virtualized. This process makes the transition as seamless as possible.
Using a Virtual Desktop
Now that the company exists in a virtual environment, how do you use it? Accessing a virtual desktop is simple – any employee on any device can download the virtualized desktop, log in, and begin using the solution as they would if they were working in the office. As an administrator, managing employee profiles is simple. You can view your team's profiles and devices all in one place, and easily turn on and off members as your team grows and changes.
As we look towards the future, virtual desktop integrations are clearly a strong choice for Orange County businesses. Agile and transformative, OC Cloud 9 – based in Lake Forest – customizes Cloud, IT, and cybersecurity solutions to keep your team on track and your data secure. Focusing on responsive, relationship-based support, our team of local experts has been working in IT services for over 20 years. We bring a complete, local technology solution for your Orange County business needs. We conveniently serve our clients throughout Southern California and beyond, offering both remote and on-site services. 
Visit our website to learn more about the technology solutions we offer for companies of all sizes.  
You might also like