Leveraging the Cloud for Business Growth and Innovation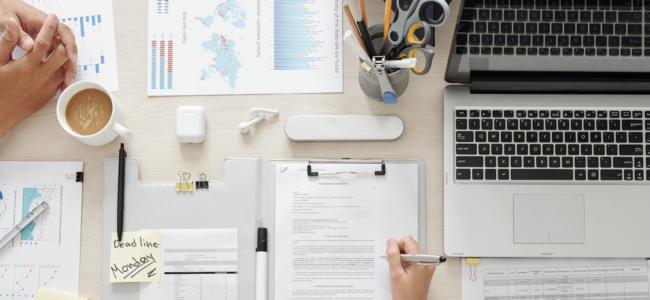 Our highly digital world is ever-changing and evolving. While exciting, this can be a burden for businesses, especially those who need to keep up and swiftly respond to changing customer and employee needs. These developing demands for new technology can create a need for investments not only in new systems but in the staff required to maintain them. 
Businesses of all sizes, industries, and regions are turning to cloud services to accelerate business growth and increase competitiveness. Ready to harness the power of the cloud? Here is how utilizing our services can help you promote growth and innovation in your company. 
Grow Your Business
According to the Cloud Adoption and Risk Report, 87% of IT professionals across 1,000 organizations stated that they experience benefits from the cloud that drives business acceleration. The cloud offers agility, with the ability to rapidly scale resources to align with changing business needs.
With the cloud, businesses can provide their employees with the infrastructure and computing resources they need, then scale back when they are no longer required, ultimately saving costs in maintaining resources. Here at OC Cloud 9, we recognize that your cloud grows as you do. With advanced technologies, we have engineered an auto dynamic system with no end-user interaction required. In this feature, we also provide geo-replication and scalability so you have the right resources you need when you need them. 
Dive into Innovation
The cloud provides your business the ability to mingle across geographical parameters, time zones, and even organizational borders to help drive your business' success. With the cloud, your teams can work remotely with the ability to access, edit, download, upload, and share content at any time. With real-time collaboration, colleagues can work together on the same content or project to achieve deliverables at a faster rate. This is necessary for business innovation as employees need to be able to communicate easily between various devices. 
At OC Cloud9, we offer Cloud Collaborate to empower employees to share, edit, and create documents and crucial business reports for real-time business decision-making from anywhere in the world. This feature helps companies deploy new solutions and products more rapidly and with greater ease. 
When your company is ready to migrate to private cloud hosting, our team is here to help. We take the time to get to know you and your team to ensure your business needs are met. 
As we look towards the future, virtual desktop integrations are clearly a strong choice for Orange County businesses. Agile and transformative, OC Cloud 9 – based in Lake Forest – customizes cloud, IT, and cybersecurity solutions to keep your team on track and your data secure. Focusing on responsive, relationship-based support, our team of local experts has been working in IT services for over 20 years. We bring a complete, local technology solution for your Orange County business needs. We conveniently serve our clients throughout Southern California and beyond, offering both remote and on-site services. 
 Visit our website to learn more about the technology solutions we offer for companies of all sizes.
You might also like