You Don't Need New Equipment, You Just Need a Private Cloud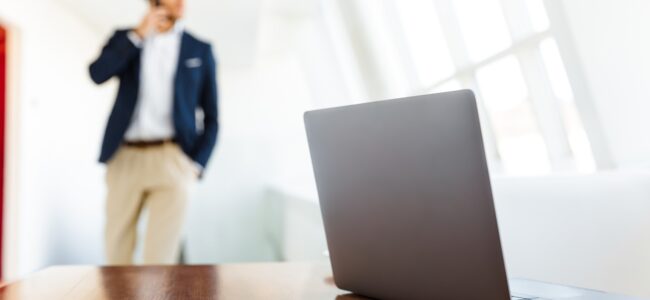 In the world today, technology is always changing and evolving. Now more than ever, businesses often search to find an easier way to manage documents and applications.
While it may be tempting to reach for the newest, shiniest equipment to solve internal management problems, installing a private cloud may be more valuable for your business. Switching to a private cloud can help you avoid having to purchase new equipment because it increases the speed and value of existing hardware, handling more tasks with less effort. Below is a breakdown of the benefits of installing a private cloud.
Customizable
A private cloud is not shared with any other organization and is built specifically for your business. This means that it can be immediately tailored and customized to meet your company's business and technology needs.
With a private cloud, you can make your applications and data readily available for your company to utilize. From the start, our team ensures that your business needs are met through extensive research, design, and implementation of your services so you can feel confident that your private cloud is modeled for your company.
Efficient
Cloud computing, overall, reduces the need for businesses to purchase equipment and build out data centers. Private clouds let you organize and allocate resources efficiently and without putting a strain on your overall network. A major benefit of this is greater flexibility and higher productivity, expanding the efficiency of your business overall.
Since you are using a customized and dedicated resource, it is easier to access and analyze the performance of your cloud. A private cloud also provides consistent and quick access speeds, so you can easily get the information you need.
Secure
When it comes to your sensitive data, statements, or customer information, private cloud networks help keep critical assets within your company and out of the wrong hands.
With your company being the sole user, your private cloud can be customized with authentication as well. Companies that benefit from this feature the most are those that have mandated security, data privacy regulations or that require a heavy-duty firewall to protect information.
At OC Cloud 9, we recognize the importance of security, and all Network Firewall Protocol and Intrusion Prevention Services are included with Cloud9 Professional and Cloud9 Complete. All Server Infrastructure is also managed and monitored by our team.
As we look towards the future, virtual desktop integrations are clearly a strong choice for Orange County businesses. Agile and transformative, OC Cloud 9 – based in Lake Forest – customizes Cloud, IT, and cybersecurity solutions to keep your team on track and your data secure. Focusing on responsive, relationship-based support, our team of local experts has been working in IT services for over 20 years. We bring a complete, local technology solution for your Orange County business needs. We conveniently serve our clients throughout Southern California and beyond, offering both remote and on-site services.
Download our checklist to learn more about the technology solutions we offer for companies of all sizes and find the solution that's right for your business.
You might also like