3 Tips For Cloud Hosting Success in The New Year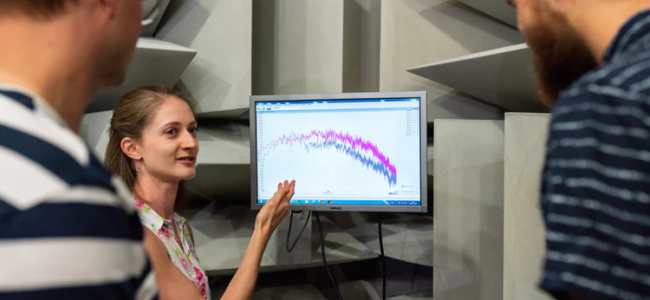 The end of the year is quickly approaching, and as we near 2021, nobody quite knows what to expect. This past year has been filled with uncertainty, and the new year may be no different. When it comes to cloud hosting success, there are a few steps you should take to secure your solutions in the face of the unexpected. Here are 3 tips for cloud hosting success in the new year.
Scale Systems
The end of the year is a time to reassess your systems and ensure they are still optimized for your team size and business functions. Cloud solutions, like virtual desktop environments, make it easy to scale up or down based on the size of your team and can seamlessly turn on or off employee profiles based on your projected growth or downsizing come the new year. Cloud hosting success may also require some more permanent changes to your hosting solutions. Maybe you've expanded your design team and need to incorporate accelerated desktops. These types of system changes are easy to do in a virtual environment.
Ensure Security
As many companies transitioned to remote workforces in 2020, data security became a significant issue. Many large companies were hit by major data breaches, and discussions around virtual security were brought to the forefront. For cloud hosting success in the new year, you want to ensure you're with a provider who is taking all the necessary precautions to protect your data. If they're not transparent about their measures – ask. If you're not happy with their level of security care, you may want to consider switching to a private cloud hosting provider.
Front Load Fixed Costs
Another way to ensure you are set up for cloud hosting success in the new year is to relieve some of the stress of fixed costs today. Cloud hosting is a regular monthly fee – you know it's coming and you budget to afford it each month. 2020 likely brought changes to how you spent this year's budget, so using any extra end-of-year budget you may have to frontload your cloud hosting can help you mitigate the expense in the new year. Preparing early ensures your business can function as normal even if next year brings more tumultuous changes that demand your budget be allocated differently in 2021.
As we look towards the future, virtual desktop integrations are clearly a strong choice for Orange County businesses. Agile and transformative, OC Cloud 9 – based in Lake Forest – customizes Cloud, IT, and cybersecurity solutions to keep your team on track and your data secure. Focusing on responsive, relationship-based support, our team of local experts has been working in IT services for over 20 years. We bring a complete, local technology solution for your Orange County business needs. We conveniently serve our clients throughout Southern California and beyond, offering both remote and on-site services.
Visit our website to learn more about the technology solutions we offer for companies of all sizes.
You might also like