Virtual Desktop for Designers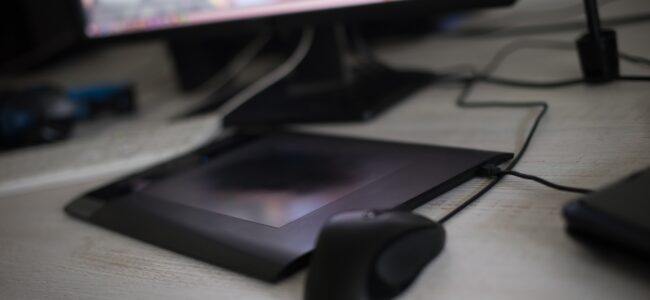 If you do any type of design work, chances are you need your computer to operate efficiently both in terms of storage and speed. Storing all of your files on your computer may be tempting, however, this approach may be risky for a variety of reasons. You could risk losing your data if your computer dies, running out of space on your machine, or trouble sharing your work with other people. Another challenge you may face is finding a computer with the processing power you need to keep up with the programs required for your design work. Utilizing a cloud option may be the right solution to help solve these problems presented by a local system.
Many end users also face the challenge of the inability to use certain software, especially related to graphic design, in the cloud. OC Cloud 9 has come up with a solution to help designers overcome these challenges with an accelerated virtual desktop.
What is a Virtual Desktop?
Virtual desktops allow you to host and centrally manage desktops in the data center. This means that there are operating systems and applications in which the desktop environment is separated from the physical device used to access it. A virtual desktop also looks and feels like a physical workstation. Those who utilize this resource can access it from anywhere in the world, as long as WiFi is available.
Virtual Desktops for Designers
Here at OC Cloud 9, we recognized the challenges many designers face when needing to access a higher graphical experience. We decided to leverage new technology from nVidia, the leader in gaming graphics and performance.
nVidia has delivered some of the industry's most trusted technology for gaming systems and has worked with leading supercomputer centers to build the fastest computers in the world. By leveraging this technology from nVidia, our Accelerated Graphics allows you to run any application, or even video game, in our secure, highly available, and private cloud infrastructure. In addition, our virtual desktop provides you with the processing power to get your project done quickly and efficiently.
At OC Cloud 9, we recognize the importance of having the right infrastructure that supports your work. Our Accelerated Graphics allows you the comfort in knowing that you can turn any device into a high-performing graphical environment with all of your files and programs exactly how you want them.
As we look towards the future, virtual desktop integrations are clearly a strong choice for Orange County businesses. Agile and transformative, OC Cloud 9 – based in Lake Forest – customizes Cloud, IT, and cybersecurity solutions to keep your team on track and your data secure. Focusing on responsive, relationship-based support, our team of local experts has been working in IT services for over 20 years. We bring a complete, local technology solution for your Orange County business needs. We conveniently serve our clients throughout Southern California and beyond, offering both remote and on-site services.
Visit our website to learn more about the technology solutions we offer for companies of all sizes.
You might also like