Is Your Company's Computer Network Safe?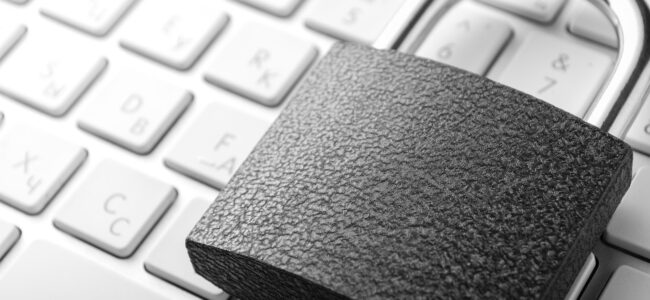 Ensuring that your work computer and network stay secure is good for your business. Both your network and computer have to battle against many different types of security breaches including scams, viruses, malware, and online threats. Just one loss could be detrimental to your company's private information. So how do you know if your company's computer network is safe? OC Cloud 9 is here to help.
Signs of a Network in Danger
When your network or computer is threatened, it can be difficult to confirm without an IT professional on your team to evaluate the situation. However, there are many clues to keep an eye on. If your business network security program has been uninstalled, you've received an increase of error messages while completing tasks, or your network computers are constantly crashing, you may have a virus on your hands.
Email is the leading risk when it comes to cybersecurity and is a well-known weakness in most networks. Email data can also travel across public servers, presenting the opportunity for an interception at any point. This makes it easier for viruses and malware to spread on the internet by email, even without the sender's knowledge.
Network Security with OC Cloud 9
We design our cloud solution to meet the unique needs of your company without any big hardware or software investments. When you utilize our virtual desktop, all data files are stored securely with backup SnapShots daily.
Security has always been a high priority, and we use the latest in Network Firewalls, Protocols, Intrusion Prevention Services, and Gateway Intrusion to protect your information and company. In addition, our team will manage and monitor all Server Infrastructure.
Our Data Backups and Security Options available with Cloud9 Professional and Cloud9 Complete are made specifically for businesses. Let us create a secure network for your business, so you can get back to running it.
As we look towards the future, virtual desktop integrations are clearly a strong choice for Orange County businesses. Agile and transformative, OC Cloud 9 – based in Lake Forest – customizes Cloud, IT, and cybersecurity solutions to keep your team on track and your data secure. Focusing on responsive, relationship-based support, our team of local experts has been working in IT services for over 20 years. We bring a complete, local technology solution for your Orange County business needs. We conveniently serve our clients throughout Southern California and beyond, offering both remote and on-site services.
Visit our website to learn more about the technology solutions we offer for companies of all sizes.
You might also like