4 Tips to Ease the Transition to Working Remotely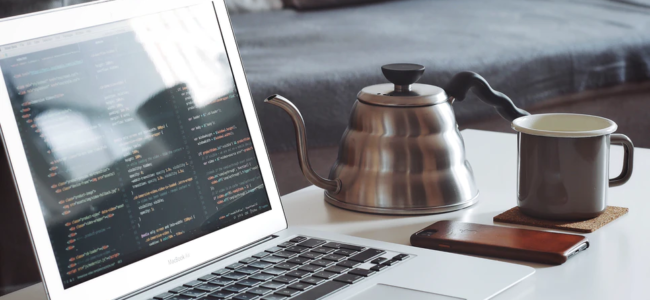 At this point, most companies have made temporary transitions to a remote working environment. As we look to the future, many are starting to plan for long-term remote solutions. When it comes to transitioning to a more permanent remote workspace, virtualizing your desktop on a private cloud is one of the safest and most effective options. Make the transition as easy as possible for your team with these 4 tips.
Stay Organized
Any big shifts in your company's workflow require clear organization and well-defined steps for transition. When shifting to a remote workspace, the requirements are no different. By using a virtual desktop to work remotely, staying organized is easy; all of your systems and applications live in one place, and the management of team members happens in one consolidated location.
Communicate Effectively
Part of staying organized during the transition involves strong communication. In a virtual desktop, communication is simple and effective – both among coworkers and between levels of your organizational hierarchy. Hosting all your business applications and systems in one place makes it easy to ensure multiple members of your team are viewing the same information in real time and eliminates the need for back and forth that normal in-office hardware and individually hosted applications require. When transitioning to working remotely, streamlining communication in this way improves the process for everyone.
Focus on Protection
With any changes in your workspace comes a fear of the loss or breach of data. When transitioning to a remote working format, many employees may begin using personal computers to complete their daily tasks – opening up your well-protected data to an environment that is likely less secure than your in-office computers. By choosing a virtual desktop to host your remote environment, you're ensuring that your data is protected from malware, ransomware, and simple human error. You can be sure that your data is backed up and secure, no matter what computer your employees are working on.
Provide the Best Tools
The biggest factor in effectively transitioning to remote work is the tools you offer your employees. Having the resources to continue working outside of the office is the key to keeping productivity up and workflow steady. A virtual desktop is a great tool for this, as it can easily be installed on any device and consolidates all of your systems. Virtual desktops encourage business as usual, even during these unprecedented times.
As we look towards the future, virtual desktop integrations are clearly a strong choice for Orange County businesses. Agile and transformative, OC Cloud 9 – based in Lake Forest – customizes Cloud, IT, and cybersecurity solutions to keep your team on track and your data secure. Focusing on responsive, relationship-based support, our team of local experts has been working in IT services for over 20 years. We bring a complete, local technology solution for your Orange County business needs. We conveniently serve our clients throughout Southern California and beyond, offering both remote and on-site services.
Visit our website to learn more about the technology solutions we offer for companies of all sizes.
You might also like