Founder Spotlight: Alex Pinedo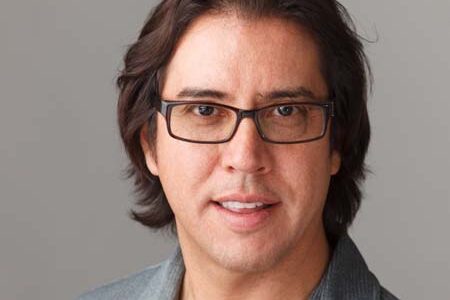 If you know OC Cloud9, you know Alex. He's worked hard to build the best private cloud solutions for Southern California businesses, and we want you to get to know him a bit better.
Discover how he got started, why he's passionate about the industry, and more.
Why did you start Orange County Computer and OC Cloud9?
While working in software sales for a large company, I found myself providing support for both the software I had sold, but also helping them install it. Clients continued to ask me to build systems to run their extremely expensive software programs. These needs continued to grow, and I found myself growing my own product line of custom-built computer hardware for this software, and in turn, became the top salesperson for years.
I was having so much fun that in 1998 I launched my company Orange County Computer as I was selling software. I found myself building HTML websites, selling computer hardware, and providing support and managed services for all industries as this business took off. Then, fast forward 15 years, we found another niche in the traditional Managed IT Services Industry which launched OC Cloud9.
What is your favorite thing about working in this industry?
Developing cutting-edge solutions that help businesses grow. I really enjoy it when clients are blown away when I show them how they could work and how quickly their productivity increases. I love moving successful businesses that are running in the dark ages into modern times.
What goals are you looking towards in the future for these companies?
Our primary goal is to provide the most cutting-edge technology solutions for our clients. Our team is immersed in the latest technologies and will continue to seek out the most robust and reliable solutions for our clients, as we are invested in the future of their success.
Moving forward, our team continues to add new features and security options that will allow our clients to choose more tools for their company. These developments will help secure their technical success and resilience for years to come.
---
Agile and transformative, OC Cloud 9 – based in Lake Forest – customizes Cloud, IT, and cybersecurity solutions to keep your team on track and your data secure. Focusing on responsive, relationship-based support, our team of local experts has been working in IT services for over 20 years. We bring a complete, local technology solution for your Orange County business needs. We conveniently serve our clients throughout Southern California and beyond, offering both remote and on-site services.
Visit our website to learn more about the technology solutions we offer for companies of all sizes.
You might also like