QuickBooks Hosting vs. Desktop: Which is Best for Your Business?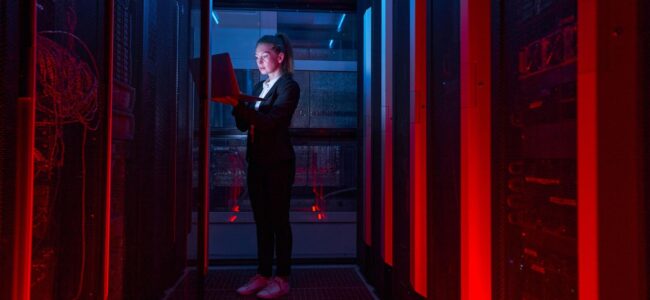 In recent years, the traditional, on-premise IT infrastructure has taken a backseat to a much more affordable, scalable, and flexible option: cloud hosting. Rather than setting up an in-house IT infrastructure, business owners are more commonly opting for a cloud hosted infrastructure. This also extends to QuickBooks options. Instead of using a limited QuickBooks desktop, more businesses are shifting to a third-party QuickBooks hosting setup for its collaborative benefits, scalability, and much more. 
Get a feel for how the QuickBooks hosting and desktop options stack up against each other, and if you're considering switching to a cloud-hosted setup, don't hesitate to reach out to the IT specialists at OC Cloud 9. 
Collaboration Between Users
With a traditional QuickBooks desktop, collaboration is a chore. Working on and sending data files between users required constant back-and-forth emailing, which can be tedious, time-consuming, and utterly confusing. But with QuickBooks cloud hosting, you get a centralized database to work off of. Once you share common access, you and your colleagues will be able to work simultaneously, collaborate in real-time, and save time by cutting unnecessary emails out of the equation. 
IT Infrastructure Scalability
Scaling a QuickBooks desktop takes time, energy, and a significant amount of resources. In other words, it's not flexible enough to easily scale. But with QuickBooks hosting, you can easily scale up your infrastructure by simply calling your QuickBooks cloud hosting provider, such as OC Cloud 9. Once you've made the call, providers like us can rapidly add on computing resources in a few short hours. You can also scale down if you're not using your QuickBooks hosting resources to their fullest potential.
IT Maintenance
If you have a QuickBooks desktop infrastructure, you're likely aware that maintenance liabilities fall on your shoulders. If something breaks or malfunctions, you'll have to spend substantial resources on hiring IT professionals to fix the issue, as well as the necessary parts for each repair and replacement cycle. Conversely, QuickBooks hosting shifts these liabilities off your shoulders, and onto the plate of your cloud provider. Providers such as OC Cloud 9 oversee your whole IT infrastructure and manage your end-point devices used to log onto QuickBooks, saving you the stress of managing costly maintenance. 
Disaster Recovery Capabilities
Traditional desktops, and therefore a QuickBooks desktop setup, are maintained in-house. This brings a significant risk for permanent data loss in certain scenarios, such as natural disasters or sheer human error. In other words, there's little business continuity. Enter QuickBooks hosting, which allows your provider to offer a complete solution which includes secure data storage and backups. Reword this – , the impact of an earthquake or human error is effectively reduced. 
Cost Differences
Lastly, with QuickBooks hosting, you'll pay a fraction of the cost for operating a QuickBooks desktop. Between getting the necessary components for your hardware, hiring IT specialists, and keeping up with regular maintenance, a traditional QuickBooks desktop runs a high bill. However, a QuickBooks cloud only requires a monthly subscription fee for it all. Forget about investing in a costly traditional IT infrastructure – your cloud hosting provider will manage your end-user devices. And since QuickBooks hosting is remotely accessed, you can easily transition to a remote business model to save capital on brick-and-mortar costs. 
Quickbooks Hosting with OC Cloud 9
As you can tell, QuickBooks hosting is superior to the traditional desktop solution in more ways than one. Transition to QuickBooks hosting with OC Cloud 9 to improve your team collaboration, widen your IT scalability, lower maintenance costs, and ensure business continuity in the event of a disaster. 
Meet the OC Cloud 9 Team
OC Cloud9 and Orange County Computer, Inc. have a proven track record of satisfied clients with seamless transitions into private cloud solutions. Our beginning-to-end process ensures your business needs are met through extensive research, design, deployment, and implementation of your cloud services.
Learn more about our solutions by visiting our Learning Center, or speak with a member of our Cloud Solutions Team any time at our Orange County office by calling 949-699-6619.
You might also like