3 Hybrid Cloud Service Trends We've Seen In 2022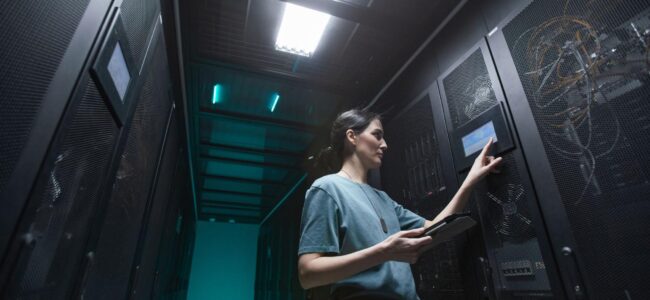 An overwhelming portion of U.S. businesses are opting for a hybrid cloud service, and for good reason. According to a 2022 report by Cisco, eight out of every ten organizations have adopted a hybrid cloud model – and 47% reported a multi-cloud model using two or three different public cloud providers. In essence, flexibility has become the core priority. 
With the rising popularity of hybrid cloud computing, we've noticed a few trends that could soon become commonplace. Gain an idea of the hybrid cloud trends that have caught fire in 2022, and to switch over to a multi-cloud model, reach out to the IT experts at OC Cloud 9.  
Veering Towards Portability
Technology is constantly evolving to be more portable. Just look at the size of our phones, computers, and processing chips over the past decade – with each passing year, these devices get smaller and smaller. Now, with portability challenges restricting some organizations from fully leveraging a hybrid cloud, it's become a priority for cloud users.
However, in terms of IT, the term "portability" has a unique meaning. For IT experts, portability refers to how well an application can operate across different environments. Whether this means using one vendor for your public and private cloud needs or choosing a multi-cloud strategy for optimal interoperability, portability has become a core element of the ROI of hybrid cloud use. 
Distributed vs. Centralized Models
A hybrid cloud service, or a multi-cloud strategy, represents the modern shift from centralized IT to a "distributed" infrastructure. Nearly every facet of an organization and its IT assets – infrastructure, applications, and data – is spread across multiple platforms and environments. Now, decentralized networks are segmenting centralized models into smaller peer-to-peer groups with separate, dedicated servers.  
In other words, instead of being connected to a central server containing the whole organization's network data, each department would have separate servers relevant to those specific groups. Throughout 2022 and beyond, this trend could become normality.
The Rise of Edge Computing
A 2019 report by Analysys Mason forecasted that enterprises would spend an average of 30% of their IT budgets on edge computing through 2022. But what is edge computing?
In short, edge computing blends IoT functionality with IT needs. It's proximity-based, taking place at or near either the user or their source of data, enabling faster services while reaping the flexible benefits of the hybrid cloud model.  While edge computing allows for a faster, more reliable experience, a hybrid cloud service provides the foundation of a full ecosystem of application services. It's a match made in IT heaven. 
Throughout 2022 and beyond, be on the lookout for major improvements in these areas of hybrid cloud computing. And if you're keen on switching from your legacy IT infrastructure to a hybrid model, consult the IT consultants at OC Cloud 9. 
Leverage a Hybrid Cloud Service with OC Cloud 9
OC Cloud9 and Orange County Computer, Inc. have a proven track record of satisfied clients with seamless transitions into private cloud solutions. Our beginning-to-end process ensures your business needs are met through extensive research, design, deployment, and implementation of your cloud services.
Learn more about our solutions by visiting our Learning Center, or speak with a member of our Cloud Solutions Team any time at our Orange County office by calling 949-699-6619.
You might also like