4 IT Trends Your Company Should Watch In 2021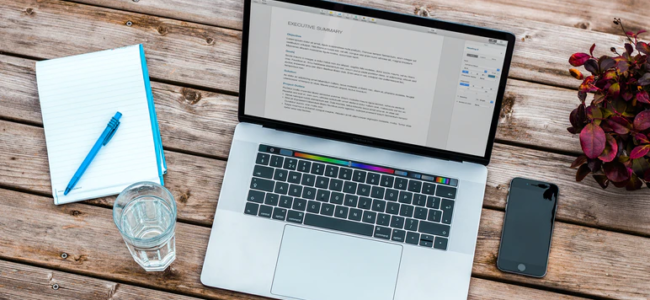 Technology is one of the fastest-growing and fastest-changing industries in the world. Each year we see more innovative solutions than the one before, and our bounds for what is possible are continually expanding. As we move into 2021, here are some of our predictions on the biggest trends in IT.
Digital Creativity
The fusion of analytical systems and creativity has been continuously merging for many years. As technology has improved, its ability to work beyond numbers and patterns has become better and better. In 2021 we believe that digital creativity will take on new capabilities. From enhancing graphical processing systems in a virtual environment to using AI to create art, we are expecting major improvements in this niche.
Enhanced Healthcare IT
Healthcare is typically slow to adapt to many digital processes due to safety concerns, but after being in the spotlight for much of 2020, many outdated systems and processes have been exposed and indicate a major need for updated systems. As we move into the new year, we believe that we will see major strides in the technological usage of the healthcare industry. Enhanced digital security and HIPPA compliance will be topics of interest, and we'll likely see programs set in place to help connect devices and streamline systems.
The Flexible Workspace
The pandemic has driven many companies into unexpected work-from-home environments, and now that we've seen it work successfully for so many businesses, this trend is going to continue into 2021 and well beyond. Employees now expect more flexibility with their workspace, and businesses are searching for smarter, stronger, and better solutions to provide that. 2021 may prove to be a race for the best WFH systems, and we will likely continue to see new and innovative options for working remotely.
Security
Security breaches became a major problem for many companies (large and small) over the course of the pandemic. As we dive into the new year, data security is a top priority for many companies and is going to be essential in helping digital businesses keep their customer base strong. 84% of customers are more loyal to companies that have strong security controls, and businesses want systems that are guaranteed as safe. In particular, API weaknesses led to lots of breaches in 2020, so we expect to see improvements in API security over the course of the next year.
For each of these trends, OC Cloud9 already offers a solution. As we look towards the future, virtual desktop integrations are clearly a strong choice for Orange County businesses. Agile and transformative, OC Cloud 9 – based in Lake Forest – customizes Cloud, IT, and cybersecurity solutions to keep your team on track and your data secure. Focusing on responsive, relationship-based support, our team of local experts has been working in IT services for over 20 years. We bring a complete, local technology solution for your Orange County business needs. We conveniently serve our clients throughout Southern California and beyond, offering both remote and on-site services.
Visit our website to learn more about the technology solutions we offer for companies of all sizes.
You might also like