Operate Your Clients' Company QuickBooks Remotely With a Virtualized Cloud Solution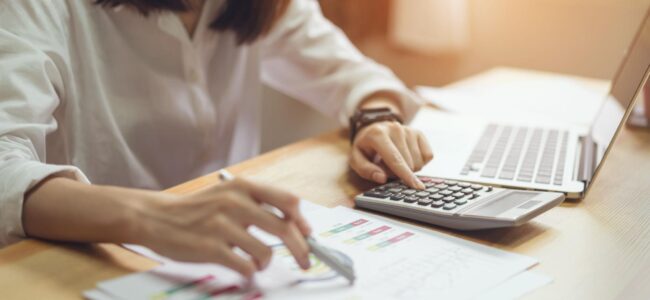 If you're a CPA who works remotely from home, you're likely in tune with the security challenges seen with on-premise data storage. Without a virtualized Quickbooks solution, you'll have to turn to local storage, which requires you to keep that data secure on your own terms. Rather than worrying about a data breach that could put your clients at risk, consider turning to a virtualized solution when operating your clients' Quickbooks remotely. 
Bolstered Data Security When Accessing  Quickbooks Remotely 
In an era of network hacks and increasingly dangerous ransomware attacks, the need for top-notch data security is higher than ever before. For this reason, it's crucial to utilize the most secure virtualized solution if you plan to operate Quickbooks remotely – not only for you, but for your clients as well. Choosing a secure virtual solution will keep both your own data and your clients' valuable financial information from falling victim to a detrimental data breach. 
At OC Cloud 9, we don't store credit card data locally. Plenty of CPAs use Intuit for credit card processing, but the Intuit system locally stores all credit card information, which doesn't sit well with many business owners. Additionally, CPAs who locally store payment information in their home office with systems like Intuit are personally obligated to keep that data secure. Locally storing client data effectively places the risk for a breach on your shoulders. This tedious responsibility can be side-stepped by contacting a cloud provider that transcends local credit card data storage, such as OC Cloud 9.
Seamless Application Compatibility
We've found that many work-from-home CPAs will procrastinate on using Quickbooks remotely for fear of application incompatibility. Issues with software integrations can often get in the way of your workflow and protocols, though there's almost always a solution in these scenarios. Luckily, the team at OC Cloud 9 is particularly trained in virtual application compatibility, making it one of our larger successes. We ensure our clients that unless the software isn't too archaic, and there's a way to link a software application to a physical infrastructure, then our experts can almost certainly build out a hosted virtual environment. 
Convenient Client Support and Data Backups
If there's one thing our team does even better than application compatibility, it's our outstanding customer service. Our lines are answered by real people during business hours, and you won't have to worry about long holds on the phone. Additionally, to add a layer of security to delicate client data, our Quickbooks solution includes real time backups as part of the service. Backups can be automated with the use of a hosted solution, which triggers according to a determined schedule – cutting out the possibility of human error. Get in touch with an OC Cloud 9 team member to start securely working on your clients' QuickBooks remotely today.
Meet the OC Cloud9 Team
We established OC Cloud9 to help bring the highest-quality service and cutting-edge innovations in private cloud technology to local businesses in the Southern California area.
Born from Orange County Computer, Inc., comprehensive IT Solutions and Network Security experts with over 20 years of experience in the local area, OC Cloud9 offers large-scale technology solutions and consultancy services to companies and organizations in a wide variety of fields with network security as one of our primary focuses of concern.
Our mission is to treat our customers' businesses as if they were our own. Too often, we see companies operate with IT infrastructure that is outdated and just waiting for an attack. Their current systems don't align with their company and its goals or effectively work to achieve them.  At OC Cloud9, we proactively protect our client data by staying one step or more ahead of potential data breaches. Our team is passionate about data security and protection. 
OC Cloud9 and Orange County Computer, Inc. have a proven track record of satisfied clients with seamless transitions into private cloud solutions. Our beginning-to-end process ensures your business needs are met through extensive research, design, deployment, and implementation of your cloud services.
Learn more about our solutions by visiting our Learning Center, or speak with a member of our Cloud Solutions Team any time at our Orange County office by calling (949) 699-6619.
You might also like