Working With a Company That Cares About Your Infrastructure: How We Find the Best IT Solutions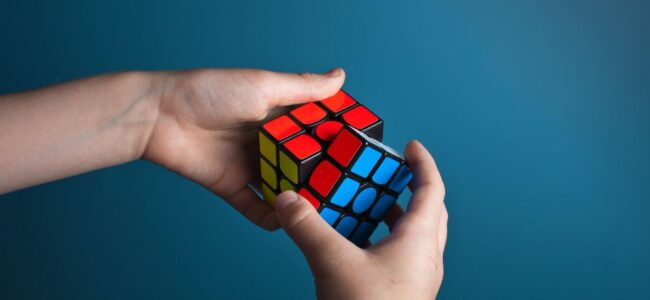 When it comes to IT, practical solutions are only the tip of the iceberg. Without trust, care, and direction, you'll end up feeling as lost and confused as ever.
Avoid this confusion by opting for a team that genuinely cares about your business needs, asks the right questions, and solves your technical hiccups. Read on for a list of OC Cloud9 IT solutions designed to fill the needs of any business, large or small.
IT Solutions for Individuals
For those of you running a sole proprietorship or just a one-person show, OC Cloud9 is here to ease your transition from physical to digital storage. Many business owners still aren't aware of cloud computing's benefits relative to traditional, in-house server usage. However with Cloud9 Professional, our very own virtual desktop cloud solution, one-person businesses can start saving money and time by side-stepping the maintenance costs of a physical IT infrastructure.
From hosted applications and file sharing to on-the-go smartphone connectivity, OC Cloud9 hosts a breadth of IT solutions for budding entrepreneurs, freelancers, and other sole proprietors.
IT Products for Designers
Designers can also reap a number of benefits after signing on with OC Cloud9. Access to Microsoft Office 2019, Enterprise Exchange Mail, and convenient smartphone connectivity are a few examples. However, our remote graphics solutions are among the most attractive IT solutions with designer clients. Most remote designers are aware that cloud connectivity hinders the use of software with high processing needs. With our Cloud9 Accelerated Virtual Desktop, cloud providers and end users no longer need to struggle through the typical lag of remote graphic processing on powerful applications like Adobe Photoshop and SolidWorks.
Securing the Best IT Solutions for Businesses
Otherwise known as Cloud9 Complete Business, our virtual hosting solution assists whole companies with their migration to the cloud. We'll ask the right questions to understand your business's unique needs and cater to them accordingly, rather than employing the "hands-off" strategy distinctive of modern IT partners. After experiencing savings on hardware, software, and maintenance investments, clients are soon made aware of just how deeply OC Cloud9 cares about their people.
Meet the OC Cloud9 Team
We established OC Cloud9 to help bring the highest-quality service and cutting-edge innovations in private cloud technology to local businesses in the Southern California area.
Born from Orange County Computer, Inc., comprehensive IT Solutions and Network Security experts with over 20 years of experience in the local area, OC Cloud9 offers large-scale technology solutions and consultancy services to companies and organizations in a wide variety of fields with network security as one of our primary focuses of concern.
Our mission is to treat our customers' businesses as if they were our own. Too often, we see companies operate with IT infrastructure that is outdated and just waiting for an attack. Their current systems don't align with their company and its goals or effectively work to achieve them. At OC Cloud9, we proactively protect our client data by staying one step or more ahead of potential data breaches. Our team is passionate about data security and protection.
OC Cloud9 and Orange County Computer, Inc. have a proven track record of satisfied clients with seamless transitions into private cloud solutions. Our beginning-to-end process ensures your business needs are met through extensive research, design, deployment, and implementation of your cloud services.
Learn more about our solutions by visiting our Learning Center, or speak with a member of our Cloud Solutions Team any time at our Orange County office by calling 949-699-6619.
You might also like