Why Virtual Desktops Are the Future for Startups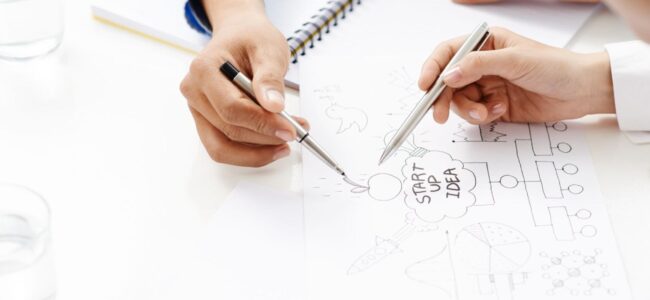 Are you ready to start a new business? This can be both an exciting and challenging time. With so many options out there, how do you know which solution is best for your startup and its data?
The OC Cloud9 team is here to help you navigate starting up your business by getting your systems up and running. One of the solutions we recommend to our newer, smaller clients is a virtual desktop that stores all information in the cloud.
Here is why virtual desktops are the future for startup companies.
Easy Access on Personal Devices
In our modern world, you may be deciding whether your employees will be working from home, tackling tasks in a hybrid approach, or fully completing their work in the office. Wherever your employees land, virtual desktops allow them secure access to the necessary software programs and files from their own personal devices.
Increases Productivity
Starting a business comes with many new tasks for your employees. This means that keeping everything organized is essential, so you can have a good foundation for your startup. With a virtual desktop, everything is easily accessible. Your employees won't spend precious time searching for the resources they need to get the job done.
Saves Startup Costs on IT
When you start out with a virtual desktop through OC Cloud9, we take care of your data and applications. If a problem arises, we are quick to come up with a solution to get your business back on track. By not having to hire your own IT team to work on-premise, you are saving money both on management and individual hardware costs.
Meet the OC Cloud9 Team
We established OC Cloud9 to help bring the highest-quality service and cutting-edge innovations in private cloud technology to local businesses in the Southern California area.
Born from Orange County Computer, Inc., comprehensive IT Solutions and Network Security experts with over 20 years of experience in the local area, OC Cloud9 offers large-scale technology solutions and consultancy services to companies and organizations in a wide variety of fields with network security as one of our primary focuses of concern.
Our mission is to treat our customers' businesses as if they were our own. Too often, we see companies operate with IT infrastructure that is outdated and just waiting for an attack. Their current systems don't align with their company and its goals or effectively work to achieve them. At OC Cloud9, we proactively protect our client data by staying one step or more ahead of potential data breaches. Our team is passionate about data security and protection.
OC Cloud9 and Orange County Computer, Inc. have a proven track record of satisfied clients with seamless transitions into private cloud solutions. Our beginning-to-end process ensures your business needs are met through extensive research, design, deployment, and implementation of your cloud services.
Learn more about our solutions by visiting our Learning Center, or speak with a member of our Cloud Solutions Team any time at our Orange County office by calling 949-699-6619.
You might also like