Verizon 2021 Data Breach Investigations Report: A Look at Cybersecurity During the Pandemic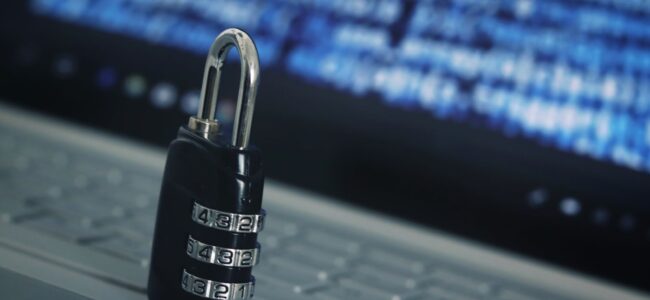 As digitalization continues to increase in our world, it is important to understand the impact these efforts can have on businesses, especially when it comes to cybersecurity.
Verizon has released the newest edition of its Data Breach Investigations Report (DBIR). The report is known as one of the most widely read resources in cybersecurity and provides readers with an update on what has transpired during the past year, giving organizations insight into cybersecurity challenges and guiding them on how they should prepare for the next year.
Let's take a look at some of their findings and how cybercrime has changed over the course of the pandemic.
Verizon Data Breach Report
The Verizon Business Data Breach Investigations Report explores more breaches than previous reports. The 2021 version highlights 5,258 breaches from 83 contributors across the world.
The report also states that phishing remains one of the top causes of data breaches, closely followed by ransomware and the use of stolen credentials.
Here are some other findings to help inform your cyber risk management strategy:
Web applications represented 39% of all breaches
61% of breaches involved credential data
Social Engineering, Hacking, and Malware continue to be the favored methods of attack in North America
Financially motivated attacks ranked number one on the list
Credentials are one of the most sought-after data types
Employees continue to make mistakes, causing incidents and breaches
Takeaways from the Data Breach Report
During the pandemic, many companies allowed their employees to work remotely, exposing vulnerabilities when it came to the protection of data. Many businesses also faced challenges with the human element of cybersecurity, showcasing a lack of knowledge regarding cybersecurity education and training. Misdelivery represented one of the most common forms of human error.
As we look towards the future, the DBIR discusses the importance of building a company culture focused on cybersecurity diligence. Companies need to recognize the new complexities of attacks, how hackers are targeting their companies, and which applications may be most vulnerable. One way to educate employees is to keep them informed on different types of cybersecurity threats, such as the current COVID-19 vaccine scams.
Protecting Your Data With OC Cloud9
When it comes to protecting your data, OC Cloud 9 takes the necessary precautions to ensure your business information is safe. Do you have questions about your cybersecurity? Our team is here to help.
We established OC Cloud9 to help bring the highest-quality service and cutting-edge innovations in private cloud technology to local businesses in the Southern California area.
Born from Orange County Computer, a cybersecurity and technology repair company with over 20 years of experience in the local area, OC Cloud 9 offers large scale technology solutions and consultancy services to companies and organizations in a wide variety of fields.
Our mission is to treat our customers' businesses as if they were our own. Too often, we see companies operate with IT solutions that are outdated and ill-fitted to their business. Their current systems don't align with their company and its goals, or effectively work to achieve them.
OC Cloud9 and Orange County Computer have a proven track record of happy customers with seamless transitions into private cloud solutions. Our beginning-to-end process ensures your business needs are met through extensive research, design, deployment, and implementation of your cloud services.
Learn more about our solutions by visiting our Learning Center or speak with a member of our Cloud Solutions Team any time at our Orange County office by calling 949-449-2808
You might also like