Protecting Your Medical Practice With Our HIPAA Compliant Cloud Solutions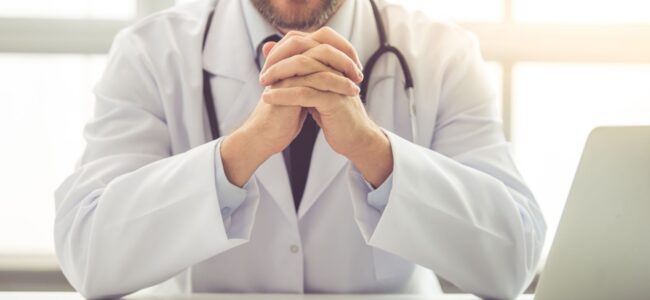 The team at OC Cloud 9 is continuing to follow the biggest news in the cybersecurity space, as our clients rely on up-to-the-minute news to keep their IT assets protected.  The latest case of interest for our medical clients is an attack on Intermountain Healthcare. The company, based in Southern Nevada, revealed that they are one of the latest victims of the larger Elekta health data breach. This attack exposed patients' protected health information. 
The fallout from the Elekta breach is still impacting healthcare systems across the United States. Earlier this year, it impacted cancer patients directly by taking cancer treatments offline at some hospitals. The breach on Intermountain Healthcare ultimately impacted four of their specialty clinics located in Nevada. 
Since the start of the year, according to the HHS Office for Civil Rights, healthcare providers, insurers, and their business associates have reported 360 data breaches that exposed data on nearly 23 million patients. Learn how you can protect your medical practice with our HIPAA Compliant Cloud Solutions. 
Prevent Damage By Focusing on Cybersecurity 
During the pandemic, hackers targeted the vulnerabilities of healthcare organizations. They sought out backdoor security flaws while unknowing providers rushed to provide Virtual Visits in reaction to the Nationwide Stay at Home orders. This year, we continue to see a rise in attacks on healthcare providers. 
With the volume of threats to organizations continuing to grow, you need the right team and technology in place to help prevent cyberattacks. In addition, employee education through training materials and email reminders on the latest threats will help keep your medical practice focused on proactively reducing cyber risks. 
Protect Your Patient Data with Our HIPAA Compliant Cloud Solutions
At OC Cloud9, we understand the importance of implementing necessary precautions to ensure your patient information is safe. With our HIPAA Compliant Cloud Solutions, We protect your patient data by focusing on security, protecting both inbound and outbound information. As required by HIPAA, we encrypt all emails and data, so you can be confident in the security of your PHI. In addition, our Data Loss Prevention solution guards against leaks of private and confidential information in email and web protocols. 
When it comes to your medical office and team, all users experience the same level of secure access and ease of use without compromising PHI. We offer enforced password security with mandatory policies and time-out features to ensure patient privacy. 
Do you have questions about setting up your medical practice with our HIPAA Compliant Solutions? Our team is here to help. 
Meet the OC Cloud9 Team
We established OC Cloud9 to help bring the highest-quality service and cutting-edge innovations in private cloud technology to local businesses in the Southern California area.
Born from Orange County Computer, Inc., comprehensive IT Solutions and Network Security experts with over 20 years of experience in the local area, OC Cloud9 offers large-scale technology solutions and consultancy services to companies and organizations in a wide variety of fields with network security as one of our primary focuses of concern.
Our mission is to treat our customers' businesses as if they were our own. Too often, we see companies operate with IT infrastructure that is outdated and just waiting for an attack. Their current systems don't align with their company and its goals or effectively work to achieve them.  At OC Cloud9, we proactively protect our client data by staying one step or more ahead of potential data breaches. Our team is passionate about data security and protection. 
OC Cloud9 and Orange County Computer, Inc. have a proven track record of satisfied clients with seamless transitions into private cloud solutions. Our beginning-to-end process ensures your business needs are met through extensive research, design, deployment, and implementation of your cloud services.
Learn more about our solutions by visiting our Learning Center or speak with a member of our Cloud Solutions Team any time at our Orange County office by calling 949-449-2808
You might also like