Take control of your data, secure your systems, and set your practice up for even greater success by customizing a HIPAA compliant cloud solution. 
OC Cloud 9's solutions meet the regulatory requirements that ensure confidentiality, integrity, and availability of PHI.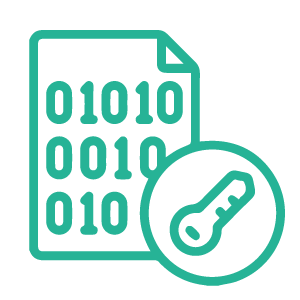 HIPAA Email Encryption
All emails and data are encrypted as required by HIPAA privacy standards. Send and receive patient information without worrying about the security of your PHI.
Data Protection
We empower your team by protecting the integrity of your patient data to protect against breaches or compromises. Our secure protocol for inbound and outbound data is fully encrypted by cloud transmission protocol design, so you can safely transmit data.
Protection & Security
In addition to protecting your inbound and outbound data, we offer enforced password security and accessibility procedures for your medical office. PHI is stored securely but can be easily accessed by all staff.

Take Your Practice's IT to the Next Level - Layered Security
Multi-Factor Authentication 
Advanced Password Protection Measures 
Remote Device Wipe Protocol 
Auto Log-Off
Secure PHI per HITECH and HIPAA Security Rules
Azure Backup Services 
Solutions Support 
Email Encryption
Data Encryption
Data Loss Prevention
24/7 Team Support
Healthcare providers can use cloud-based AI to predict patients' upcoming needs and identify where they need to intervene before a patient's condition begins to worsen.
According to Gartner, by 2023, 20% of all patient interactions will involve some form of AI enablement.
Confidence in OC Cloud9
"Our server crashed leaving us to believe that we had lost many years of billing history. We were preparing for the worst… a huge disaster. Luckily both an employee and a colleague referred us to OC Cloud9 for help. While we were holding our breath that they would be able to recover our data, we made a huge decision to move everything into their cloud. It was a quick decision and within a few days, everything was back up and running smoother than ever. We are thankful every day for our decision! Not only was our practice able to retrieve all files, but we were also able to exceed our compliance standards! Thank you OC Cloud9!"
Compliant. Cost-Effective. Customizable.

We know that your medical practice needs to balance and innovate while also maintaining a focus on security and adhering to HIPAA compliance.
We take the time to get to know your medical office to customize your solutions to ensure your needs are met. Take your practice online and secure your patient information with our HIPAA Compliant Cloud Services.
While we are able to migrate any software into our cloud environment, here are the ones we work most closely within the healthcare industry:
MediTab

Medi-Soft

PracticeWorks
Is a private cloud solution the right choice for your practice?

We've made it easy for you to decide. Get in touch with us today, and our team will set up a complimentary consultation.
We'll provide you with more information on how our HIPAA Compliant Cloud Services can help your practice.

Customize a HIPAA Compliant Cloud Service