Customizable Cloud Solutions to Fit Your Business Needs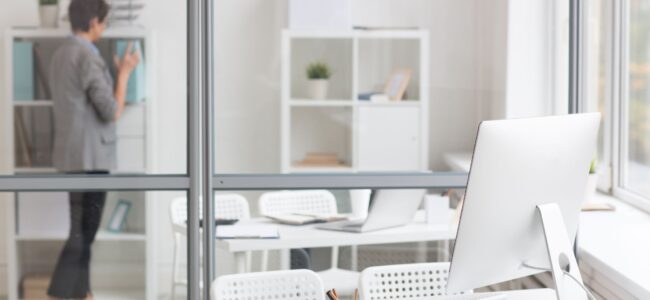 Here at OC Cloud9, we are passionate about providing quality service to our customers. Our mentality is to treat their company as if it were our own. We are invested in our clients' success, and for us, that often starts with a customizable cloud solution.
When we bring on a new customer, we uncover what solutions they need to create a more productive work environment. By opening up and sharing their concerns about their business with us, we are able to pinpoint the problem and design a solution to help them meet their goals.
One of our customers came to us with a concern that his employees weren't as productive in a work-from-home environment. We created a solution for him that monitors their productivity and the time they spend on each webpage.
Another client's biggest sticking point was spending too much time trying to figure out QuickBooks online. Our team recognized a need for a QuickBooks Solution.
Creating a Customizable QuickBooks Solution
One of the great aspects of our customizable cloud solutions is that we can tailor them to fit your business and how it operates. Many years ago, we noticed that many businesses were frustrated with the changes made to the QuickBooks platform. Intuit changed how the program is offered, urging users to try out their new online platform. While this may seem like a logical transition, the new online platform doesn't provide the same ease of use for customers and has been met with negative reviews.
Our team took what business owners had to say about these new online compatibility changes and designed a solution to host a desktop QuickBooks program in the cloud. When a customer comes to us to implement this service, we first work on successfully integrating all the features of their QuickBooks software so that they can work with ease from any device. Then, we tailor our Quickbooks Solution to fit the needs of their business. We also created this solution to be compatible with other applications. If there is a way to integrate a software program in a physical environment, our team works hard to make it happen in a hosted environment.
Meet the OC Cloud9 Team
We established OC Cloud9 to help bring the highest-quality service and cutting-edge innovations in private cloud technology to local businesses in the Southern California area.
Born from Orange County Computer, Inc., comprehensive IT Solutions and Network Security experts with over 20 years of experience in the local area, OC Cloud9 offers large-scale technology solutions and consultancy services to companies and organizations in a wide variety of fields with network security as one of our primary focuses of concern.
Our mission is to treat our customers' businesses as if they were our own. Too often, we see companies operate with IT infrastructure that is outdated and just waiting for an attack. Their current systems don't align with their company and its goals or effectively work to achieve them. At OC Cloud9, we proactively protect our client data by staying one step or more ahead of potential data breaches. Our team is passionate about data security and protection.
OC Cloud9 and Orange County Computer, Inc. have a proven track record of satisfied clients with seamless transitions into private cloud solutions. Our beginning-to-end process ensures your business needs are met through extensive research, design, deployment, and implementation of your cloud services.
Learn more about our solutions by visiting our Learning Center, or speak with a member of our Cloud Solutions Team any time at our Orange County office by calling 949-699-6619
You might also like