Case Study: How One Company Found Versatility in Virtual Desktops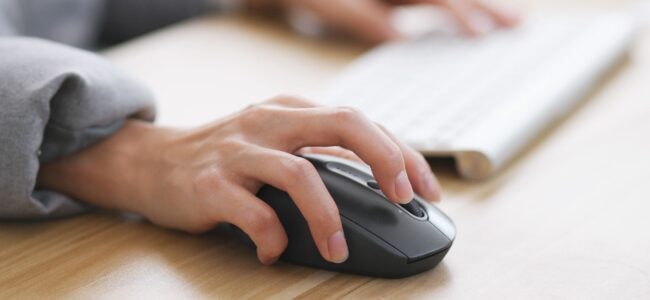 At OC Cloud9, we are passionate about finding solutions for our customers. Our primary goal is to provide the most cutting-edge, robust, and reliable technology solutions that fit their business. We are invested in our client's success and want to see them achieve their goals as a company. 
When California issued the Stay at Home Order in March 2020, businesses across the state scrambled to develop a productive remote work environment for their employees. While this was a difficult transition for many, KniTec, a well-known vendor in the hospitality industry, was set up for success with our solutions. Read on to discover how this client found versatility in virtual desktops from remote work to a hybrid environment. 
How Virtual Desktop Solutions Prepared KniTec for Success
When the pandemic struck, KniTec was prepared. They had recently migrated their company into our private cloud environment, which gave their team incredible flexibility. Their employees were able to easily transition into remote working with the capabilities of having their work desktops on their personal devices. Allowing them to work wherever they wanted and with ease, enabled through our virtual desktop solutions, allowed KniTec to stay productive in months when many businesses were scrambling.
Instead of worrying about their IT, they were able to train their focus on new innovations and stay ahead of the marketplace. They developed new products, such as specialized health and safety UV lighting solutions for their clients, helping them do their part to slow the spread of COVID-19. 
How Virtual Desktops Continue to Play a Role In Their Hybrid Work Environment
Because KniTec invested in the proper cloud infrastructure for their company, they were prepared for the many changes we have seen in the workplace over the last couple of months. 
Now, with businesses slowly transitioning back to normal, some of their employees utilize the benefits of remote working, while others remain working in their offices daily. Our virtual desktop solution provides their company with ease of communication amongst employees, seamless team management, and peace of mind knowing that their data is secure. With our solutions, KniTec was prepared for the hybrid model that's becoming a popular trend among companies both big and small.
Meet the OC Cloud9 Team
We established OC Cloud9 to help bring the highest-quality service and cutting-edge innovations in private cloud technology to local businesses in the Southern California area.
Born from Orange County Computer, Inc., comprehensive IT Solutions and Network Security experts with over 20 years of experience in the local area, OC Cloud9 offers large-scale technology solutions and consultancy services to companies and organizations in a wide variety of fields with network security as one of our primary focuses of concern.
Our mission is to treat our customers' businesses as if they were our own. Too often, we see companies operate with IT infrastructure that is outdated and just waiting for an attack. Their current systems don't align with their company and its goals or effectively work to achieve them.  At OC Cloud9, we proactively protect our client data by staying one step or more ahead of potential data breaches. Our team is passionate about data security and protection. 
OC Cloud9 and Orange County Computer, Inc. have a proven track record of satisfied clients with seamless transitions into private cloud solutions. Our beginning-to-end process ensures your business needs are met through extensive research, design, deployment, and implementation of your cloud services.
Learn more about our solutions by visiting our Learning Center, or speak with a member of our Cloud Solutions Team any time at our Orange County office by calling 949-699-6619
You might also like