Companies Affected by Cyberattacks in June 2021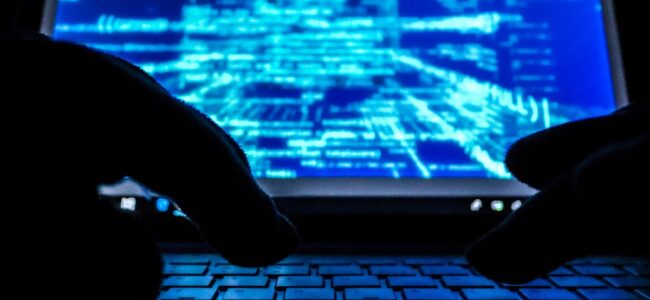 Cyber attacks and data breaches are a growing concern, and we see that when it comes to data security, businesses of all sizes are vulnerable. 
These ransomware infections have been disrupting services and products that are VITAL  to daily operations across the globe. In May, two big companies, Colonial Pipeline and JBS USA were affected. Both attacks caused a chain reaction, one a shortage of fuel, the other a spike in meat prices. 
During the month of June, the trend continued with several high-profile companies revealing that they were impacted by hackers. Take a look at which companies were impacted by ransomware attacks over the course of the past month and how OC Cloud9 can help your company protect its data. 
McDonald's – Data Breach 
The popular burger chain, McDonald's, announced that hackers stole data from their systems in various markets, including the United States, Taiwan, and South Korea. 
The ransomware attack ultimately disclosed some of the business contact information for United States employees and franchisees. In addition, information was stolen regarding several restaurants. The company announced that no customer data was compromised in the United States, and that the employee data that was exposed wasn't sensitive. 
In an effort to further protect its employees and franchisees, McDonald's quickly issued an alert to watch for phasing emails and to use caution when giving out information.
Peloton – Security Threat
Peloton users were warned during the month of June that there is a new security threat relating to the touchscreen on their Bike+. McAfee, a cybersecurity company, discovered that a vulnerability was present that could allow hackers to access the bike's screen, control it, and potentially spy on riders using the microphone and camera feature. 
The threat most likely affects the Peloton bikes in public spaces, such as gyms. This is because a hacker would need to physically access the bike's screen with a USB drive to insert malicious code. 
The company responded by releasing a mandatory software update for users to fix the vulnerability. This situation is an important reminder to regularly implement software updates, especially on connected devices. 
Volkswagen and Audi – Data Breach
Volkswagen and Audi have also revealed that they were hit by a data breach in the past month that exposed the contact information and personal details of more than 3 million customers in both the United States and Canada. 
So far, the company has reached out to 90,000 people, especially those who had sensitive information accessed in the breach. For the inconvenience, they are offering free credit protection to those who had more stolen than others. 
Secure Your Company's Data With OC Cloud9
When it comes to protecting your data, we take the necessary precautions to ensure your business information is safe. Are you worried about a ransomware attack? Our team is here to help. 
Meet the OC Cloud9 Team 
We established OC Cloud9 to help bring the highest-quality service and cutting-edge innovations in private cloud technology to local businesses in the Southern California area.
Born from Orange County Computer, Inc., comprehensive IT Solutions and Network Security experts with over 20 years of experience in the local area, OC Cloud9 offers large-scale technology solutions and consultancy services to companies and organizations in a wide variety of fields with network security as one of our primary focuses of concern.
Our mission is to treat our customers' businesses as if they were our own. Too often, we see companies operate with IT infrastructure that is outdated and just waiting for an attack. Their current systems don't align with their company and its goals or effectively work to achieve them.  At OC Cloud9, we proactively protect our client data by staying one step or more ahead of potential data breaches. Our team is passionate about data security and protection. 
OC Cloud9 and Orange County Computer, Inc. have a proven track record of satisfied clients with seamless transitions into private cloud solutions. Our beginning-to-end process ensures your business needs are met through extensive research, design, deployment, and implementation of your cloud services.
Learn more about our solutions by visiting our Learning Center or speak with a member of our Cloud Solutions Team any time at our Orange County office by calling 949-449-2808
You might also like