Ransomware Attacks Continue to Skyrocket: JBS USA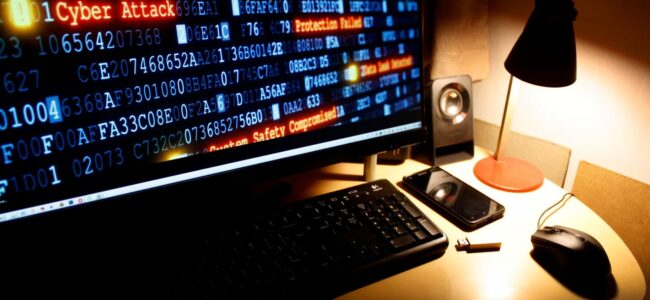 Another cyber-attack has struck a large, critical business in the United States. This security breach triggered a sense of urgency to find a solution to these devastating events. Let's take a look at the recent ransomware attack on JBS USA and what you can do to strengthen the security of your data against cyber-attacks and protect your business.
Ransomware Attack on JBS USA 
Just weeks after the Colonial Pipeline ransomware attack, the world's largest meat supplier, JBS USA, fell victim. The ransomware attack shut down operations at nine beef plants throughout the United States. The Brazilian company is working hard to minimize any shortages. However, according to the Daily Livestock Report, just one day of shutting down operations could significantly impact both the beef market and wholesale beef prices. 
When the company discovered the attack, JBS suspended all affected systems and notified the authorities. Production resumed a day after the security breach.
Last month's ransomware attack struck Colonial Pipeline, shutting down the operations of the largest refined products pipeline in the United States. The ransomware attack triggered panic buying along with gas and jet-fuel shortages. 
The attack on JBS USA raised fear regarding the vulnerability of critical American businesses to cybersecurity attacks,  prompting the White House to urge businesses to take urgent security measures for protection. 
Protect Your Company from Cybersecurity Threats
What's the best way to prevent a ransomware attack at your company? To prevent the loss of your data, you should frequently back up systems, educate your employees on cyber threats, and enforce multi-factor authentication. OC Cloud9 keeps your data secure.  If you have questions regarding your business's cybersecurity, our team is here to help. 
We established OC Cloud9 to help bring the highest-quality service and cutting-edge innovations in private cloud technology to local businesses in the Southern California area.
Born from Orange County Computer, a cybersecurity and technology repair company with over 20 years of experience in the local area, OC Cloud 9 offers large scale technology solutions and consultancy services to companies and organizations in a wide variety of fields.
Our mission is to treat our customers' businesses as if they were our own. Too often, we see companies operate with IT infrastructure that is outdated and just waiting for an attack. Their current systems don't align with their company and its goals or effectively work to achieve them.  At OC Cloud9, we proactively protect our client data by staying one step or more ahead of potential data breaches. Our team is passionate about data security and protection. 
OC Cloud9 and Orange County Computer have a proven track record of happy customers with seamless transitions into private cloud solutions. Our beginning-to-end process ensures your business needs are met through extensive research, design, deployment, and implementation of your cloud services.
Learn more about our solutions by visiting our Learning Center or speak with a member of our Cloud Solutions Team any time at our Orange County office by calling 949-449-2808
You might also like