How a Hybrid Work Environment Benefits Your Workers and Business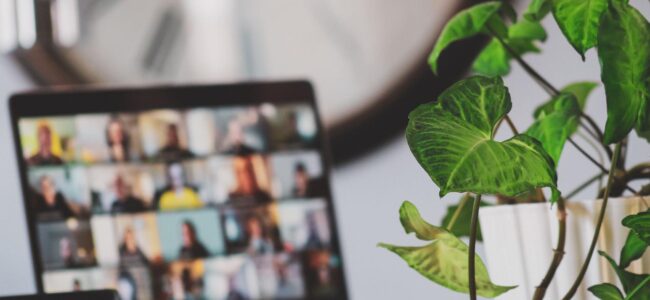 Remote work has taken the world by storm in recent years; lately, it's served to accommodate the restrictions of COVID-19. However with some businesses requiring an in-person element to their work, a hybrid work environment has become an attractive new option. 
Hybrid work environments combine in-office and remote work for a more flexible schedule that cuts down on commuting. The strategy has proven fruitful as well, often leading to increased collaboration amongst employees, a better work-life balance, and stronger trust between workers and their higher-ups. Read on to discover the benefits of a hybrid work environment, and be sure to consult a professional private cloud services provider like OC Cloud9 to seamlessly transition to a hybrid model. 
Hybrid Work Environments Breed Collaboration
Collaborating with team members solely from a screen can make it difficult to complete certain projects which require face-to-face interaction. For some companies, going fully virtual simply makes it harder to operate, innovate, and thrive. However, there's a remedy to this fatigue: a hybrid work environment. This is a flexible work schedule where an employee splits time between working at home and in the office, made possible by implementing a virtual desktop solution. Since the beginning of COVID-19 lockdowns, virtual desktops have played a huge role in helping companies transition to a remote structure – an area of service which OC Cloud9 excels in. 
Offer a More Sustainable Work-Life Balance
Work-life balance is a critical component of any healthy workspace, and a preventative tool against burnouts and stress which can lead to hypertension, chronic fatigue, and even heart problems down the line. More and more companies are switching to a hybrid work environment for this very reason, since it offers a balance in the form of at-home work. All it takes is a cloud migration by OC Cloud9 for business owners to start shifting to a preferable hybrid work model. A cloud migration is necessary to start using remote desktops, and provides access to the company's infrastructure directly from the cloud. Employees will be able to walk their dogs, enjoy an outside workspace, have time to pick up their kids from school, and ultimately stay in line with their day-to-day lives – often leading to bolstered trust between employees and their employers.
How OC Cloud9 Eases the Transition to a Hybrid Work Environment
OC Cloud9 offers a team of IT professionals capable of setting up your cloud infrastructure, one step at a time. Our Cloud9 Software Quickbooks Solution keeps your financial data accessible and secure, while Cloud Mail and Cloud Collaborate keep your teams connected to one another through software such as Microsoft Dynamics, CRM, Sharepoint, and Sage Products. Furthermore, our Database Cloud Services flaunts built-in data redundancy, backup, and security, while our cloud web hosting can house your website and database. Every step of the way – from financial oversight to in-house communication, necessary Microsoft platforms, and data infrastructure – OC Cloud9 is fully capable of shifting your office to a hybrid work environment.
Meet the OC Cloud9 Team
We established OC Cloud9 to help bring the highest-quality service and cutting-edge innovations in private cloud technology to local businesses in the Southern California area.
Born from Orange County Computer, Inc., comprehensive IT Solutions and Network Security experts with over 20 years of experience in the local area, OC Cloud9 offers large-scale technology solutions and consultancy services to companies and organizations in a wide variety of fields with network security as one of our primary focuses of concern.
Our mission is to treat our customers' businesses as if they were our own. Too often, we see companies operate with IT infrastructure that is outdated and just waiting for an attack. Their current systems don't align with their company and its goals or effectively work to achieve them.  At OC Cloud9, we proactively protect our client data by staying one step or more ahead of potential data breaches. Our team is passionate about data security and protection. 
OC Cloud9 and Orange County Computer, Inc. have a proven track record of satisfied clients with seamless transitions into private cloud solutions. Our beginning-to-end process ensures your business needs are met through extensive research, design, deployment, and implementation of your cloud services.
Learn more about our solutions by visiting our Learning Center, or speak with a member of our Cloud Solutions Team any time at our Orange County office by calling 949-699-6619.
You might also like