Creating Cloud Solutions That Benefit Your Company and Streamline Your Work Process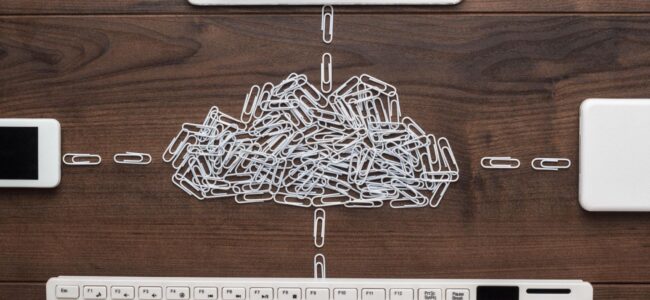 Plenty of IT providers will tack on service after service in an attempt to nickel-and-dime their clients on unnecessary features. It's quite commonplace in the industry, though not at OC Cloud 9. From designers and independent contractors to entire businesses and healthcare providers, our cloud solutions are aimed at streamlining your operations while saving countless dollars on infrastructure maintenance, repairs, and revamps. To get in touch or get started with your custom cloud solutions, be sure to visit the OC Cloud 9 website.
Cloud Solutions for Designers
A highly common issue faced by end users is the lack of connectivity when using graphics software in the cloud, such as Autodesk Autocad, SolidWorks, Adobe Photoshop, SketchUp, and similar platforms. Remotely using design software in the cloud can be difficult; lags and even crashes occur if processing needs are high. OC Cloud 9 has a solution to overcome this obstacle: the Cloud9 Accelerated Virtual Desktop. The service is full of advanced features including seamless remote graphics, Microsoft Office 2019, graphic intensive processing, and smart device connectivity, all powered by the NVidia Grid GPU to create a true PC cloud experience. For companies with dedicated graphics teams, it's a suitable service to tack onto your current IT infrastructure.
Cloud Solutions for Individuals & Businesses
For one-person businesses or independent contractors, OC Cloud 9 offers a full-ranging cloud solutions package to properly manage sensitive documents and hosted applications. Individuals and contractors have no need for their own servers or IT departments due to their small company size, making cloud computing the modern preference over in-house systems. Get started with an individual cloud solutions package with Cloud9 Professional, our virtual desktop solution geared towards saving you time, money, and excessive IT maintenance costs. By turning to a virtual desktop cloud solution, end users can access their desktops from anywhere, experience lower hardware costs, reduced energy expenses, while keeping your data and hosted applications safe and secure.
OC Cloud 9 also caters to larger businesses through our Cloud9 Complete Business package, which completely transfers businesses into the cloud. Plenty of companies are still stuck in traditional IT network designs that are either outdated or in need of major upgrades, making for high maintenance and repair costs. This can be a hassle for new businesses seeking to save money and streamline their operations, which is where OC Cloud 9 comes in. By migrating your IT infrastructure to our Terminal Cloud 9 Service Model, our clients gain access to advanced security, file sharing, and backup features including the latest Microsoft Office 2019 and Microsoft Exchange 2019 softwares.
HIPAA-Compliant Cloud Solutions
The increased demand for HIPAA-compliant cloud solutions among healthcare providers continues to grow, in an attempt to align operations with the HITECH Act of 2009. The law acknowledges that there are plenty of potential data breach risks when it comes to electronic storage and delivery of patient health information, making it crucial for healthcare providers to remain compliant. With OC Cloud 9's HIPAA-compliant cloud solutions, our healthcare clients reap the benefits of spotless compliance and prompt updates on their IT health. Visit the OC Cloud 9 website for more details on the encrypted email and data, transmission security, virtual desktop protection, mobile device security, and access control services included in our HIPAA-compliant package.
Meet the OC Cloud 9 Team
OC Cloud9 and Orange County Computer, Inc. have a proven track record of satisfied clients with seamless transitions into private cloud solutions. Our beginning-to-end process ensures your business needs are met through extensive research, design, deployment, and implementation of your cloud services.
Learn more about our solutions by visiting our Learning Center, or speak with a member of our Cloud Solutions Team any time at our Orange County office by calling 949-699-6619.
You might also like