Hate QuickBooks Online? Here's How QuickBooks in the Cloud Can Help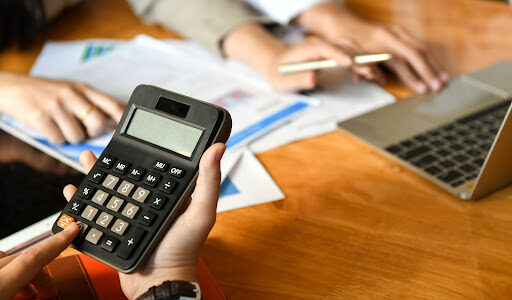 If you are tracking payments, you're likely using QuickBooks.
It's no surprise; Quickbooks is one of the most globally used accounting programs, especially for small and medium-sized businesses. Over the years, Intuit has moved QuickBooks online.
This hasn't been the easiest move for many users. The team at OC Cloud 9 took what business owners like you have said about these new online compatibility challenges and created a solution that hosts QuickBooks in the cloud.
Take a look at how we address some of the frustrations people have with Quickbooks online and how you can create your own customized QuickBooks in the cloud for your business.
Virtualizing Your Desktop QuickBooks
As you may have encountered, the QuickBooks online version is different from the desktop version. This can cause frustration as moving to a different interface can be difficult to navigate. Many companies have had challenges finding the tools they need to complete their work and have had to relearn how to use the program when utilizing the online version.
At OC Cloud9, we host your own version of QuickBooks in a personalized cloud environment. We virtualize the desktop version and make it easy for you to access it and work from a variety of different devices. While plugins and integrations aren't compatible with the online version, our cloud solution allows you to connect third party plugins to your QuickBooks solution so you and your employees can work effectively.
Unbeatable Customer Service
If you happen to run into a problem with QuickBooks online, you may notice that you are sent to outsourced customer support that can't seem to help you. In fact, you may even find that they are attempting to sell you more services. This is what typically happens when a hosting provider is bombarded with questions surrounding IT services.
When OC Cloud9 hosts your QuickBooks in the cloud, our team is there for you every step of the way. We take the time to get to know you, your company, and its needs to provide you with the best IT support and services.
Meet the OC Cloud9 Team
We established OC Cloud9 to help bring the highest-quality service and cutting-edge innovations in private cloud technology to local businesses in the Southern California area.
Born from Orange County Computer, Inc., comprehensive IT Solutions and Network Security experts with over 20 years of experience in the local area, OC Cloud9 offers large-scale technology solutions and consultancy services to companies and organizations in a wide variety of fields with network security as one of our primary focuses of concern.
Our mission is to treat our customers' businesses as if they were our own. Too often, we see companies operate with IT infrastructure that is outdated and just waiting for an attack. Their current systems don't align with their company and its goals or effectively work to achieve them. At OC Cloud9, we proactively protect our client data by staying one step or more ahead of potential data breaches. Our team is passionate about data security and protection.
OC Cloud9 and Orange County Computer, Inc. have a proven track record of satisfied clients with seamless transitions into private cloud solutions. Our beginning-to-end process ensures your business needs are met through extensive research, design, deployment, and implementation of your cloud services.
Learn more about our solutions by visiting our Learning Center or speak with a member of our Cloud Solutions Team any time at our Orange County office by calling 949-449-2808
You might also like