3 Tips to Ease the Transition to a Hybrid Work Environment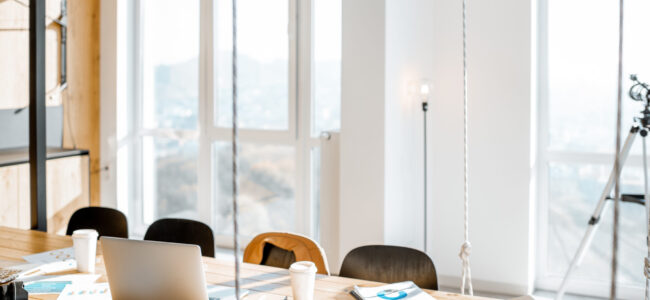 As we slowly migrate back into office workspaces, many companies are considering a hybrid work environment to accommodate their employees. 
When it comes to a hybrid work environment, virtualizing your company into a private cloud environment is one of the most effective options for your employees to stay productive and connected both in-office and at home. 
Are you ready to modernize your company and create an environment where employees can work comfortably from virtually anywhere?  The team at OC Cloud 9 gathered these three tips to make a transition to a hybrid work environment as easy as possible.
Get Organized
Any big change to your company's work and environment requires proper organization and a plan for a smooth transition. If you are moving to a hybrid work environment, it's important to think about these aspects. 
By implementing a virtual desktop solution, you prioritize organization for your employees. Whether they are at home or in the office, all of their systems and applications will be in one place, making it easy for them to get their work done no matter where they are. Virtual desktops also provide ease of use when it comes to team management, keeping all information in one consolidated location.
Focus on Communication
In addition to staying organized throughout this transition, you'll also need to focus on strong communication to ensure everyone is on the same page. A virtual desktop solution breaks down the barriers and makes communication among coworkers easy. 
With all your business applications and systems in one place, members of your team can view the same information in real-time. This eliminates the need for the back and forth that normal in-office hardware and individually hosted applications require. Streamlining communication when employees are working from their homes and in the office can improve a company's overall environment and productivity. 
Don't Forget About Security
Security has been a big focus in the IT world this year. It's normal to be concerned with losing your data or encountering a breach, especially when it comes to changes within your company. By choosing a virtual desktop solution to accompany your hybrid work environment, you help to ensure that your data is protected from malware, ransomware, and simple human error. Your employee's personal computers are secure for their daily tasks, and all data is consistently backed up throughout the day.
Meet the OC Cloud9 Team
We established OC Cloud9 to help bring the highest-quality service and cutting-edge innovations in private cloud technology to local businesses in the Southern California area.
Born from Orange County Computer, Inc., comprehensive IT Solutions and Network Security experts with over 20 years of experience in the local area, OC Cloud9 offers large-scale technology solutions and consultancy services to companies and organizations in a wide variety of fields with network security as one of our primary focuses of concern.
Our mission is to treat our customers' businesses as if they were our own. Too often, we see companies operate with IT infrastructure that is outdated and just waiting for an attack. Their current systems don't align with their company and its goals or effectively work to achieve them.  At OC Cloud9, we proactively protect our client data by staying one step or more ahead of potential data breaches. Our team is passionate about data security and protection. 
OC Cloud9 and Orange County Computer, Inc. have a proven track record of satisfied clients with seamless transitions into private cloud solutions. Our beginning-to-end process ensures your business needs are met through extensive research, design, deployment, and implementation of your cloud services.
Learn more about our solutions by visiting our Learning Center or speak with a member of our Cloud Solutions Team any time at our Orange County office by calling 949-699-6619
You might also like