HIPAA Compliant Cloud Solutions
HIPAA Compliance, an all familiar buzzword in the Healthcare Industry has been one of the many catalysts pushing change in current Cloud Solution infrastructure parameters and security solutions provided by specialized IT Solutions providers. The growing demand for HIPAA compliant Cloud Solutions creates many potential patient health information (PHI) data breaches for practitioners that may not be properly informed by their IT Solutions Provider. So what exactly can IT Solution Providers do to keep their clients compliant?
Healthcare IT Compliance for physicians, medical groups, clinics and dental offices isn't rocket science however there are many "consultants" or "compliance officers" that will tell you differently. It's fairly basic if your IT Solution Provider has the correct infrastructure set up in the first place. Here at OC Cloud 9, we have collaborated with many IT Providers over the years and from our experience, the general consensus is that only a handful of IT Providers actually know what security criteria needs to be provided to health care providers following HIPAA compliance guidelines. Here's a brief history lesson about how we gotten to where we are today…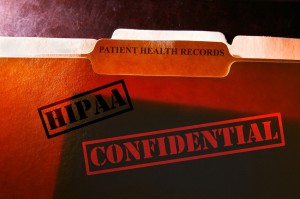 Medical and Dental Practices have been subject to site reviews and chart audits for decades. The criteria for these audits has obviously transformed with the times as well. In 2009, when the American Reinvestment and Recovery Act was passed, the HITECH Act was pushed through congress at the same time. The purpose of the HITECH Act was for the United States to implement a nationwide Electronic Medical Records database which was to be the foundation for the Health Care Reform Act that President Obama so eagerly wanted to pass. Providers were incentivized for early adoption. The sociological benefit of having this type of national database would be to assess our nation's health as a whole, engineering federally funded disease management programs, public health campaigns and disease prevention initiatives. One could then say that this would be tied into the Healthy People 2020 Initiative which charges our nation to improve identified health benchmarks among certain age groups and populations with identified health issues (diabetes, hypertension, obesity, depression, etc.). Hence the data would be used to justify national studies of wellness factors and disease states, launching health promotion campaigns. Effective in 2013, HIPAA Technology Solutions Providers are now held accountable for the infrastructure and security firewalls/encryption from the location housing the data that is provided to health care providers when storing and accessing patient health information. This new audit criteria until now was uncharted territory for regulatory agencies. Prior to 2013, medical and dental practitioners would be held accountable for their compliance. Now IT Solutions Providers are responsible for the encryption and security protocols as well as a portion of the fines associated with breaches. This new compliance variable makes it even more imperative for health care providers to work with IT Companies that are versed in HIPAA regulations and experienced in providing the correct security infrastructure and access required.
The adoption of Electronic Medical Records technology and patience confidentiality truly was the catalyst that sparked the fire of compliance required today. Health Care Providers need to choose a competent and experienced IT Solutions Provider to protect electronic medical records in a secure HIPAA compliant environment. For further information about HIPAA Compliant Cloud Solutions, contact a member of our OC Cloud9 technical team at (949) 699-6619 or contact us by clicking here.
You might also like