What is better than Cloud Computing?
The 21st century has brought about the Fourth Industrial Revolution: The Golden Age of Information, if you will. It's never been easier to look up information, make new contacts, or communicate with a client in another country. The Cloud is only one of the hundreds of thousands of technological advancements the human race has witnessed in the past two decades, and at that pacing, there's no telling what the technology of tomorrow will be. This "Golden Age" has also encouraged a mindset of constant improvement and new ideas, which can be applied in our everyday lives. Considering how quickly the Cloud has stepped into the business limelight, it's not a surprise that some are wondering what comes next. I'm here to tell you that the Cloud isn't going anywhere for a long time, and to talk about some of the benefits of the Cloud, both for your business and your personal everyday life.
What did the Cloud replace?
Before the Cloud and Virtualization became mainstream, companies were faced with a dilemma. They could purchase a large amount of machines, hire someone to set them all up and manage them, and then pay even more to have backups performed in the case of machine failure. Even with all of this, machine failure usually meant a 72 hour downtime for that workstation and the loss of any data created since the last backup was performed. The dilemma in its entirety was that these companies didn't have a choice; the world was moving to the digital age and quickly, and doing paperwork the old-fashioned way took up a large portion of an employee's valuable time. There are also some things that simply cannot be done on pen and paper to the same extent a computer can. If a company hired more employees than they had computers, they would have to start the entire process over again: purchase more machines and licenses, have an IT guy come out, set up the machine to do routine backups, and have yet another computer to worry about dying on you and costing your company even more money.
The business world persisted through major breakthroughs in computer development until the early 2000's, when Amazon revealed its "Elastic Compute Cloud" at a 2006 industry conference. When other large companies like Google and Microsoft also announced their own cloud platforms (or the beginnings of) in 2008, the consumer race for cloud computing had officially begun.
What is Cloud Computing, exactly?
The concept of "The Cloud" covers a much more broad area than the name implies. Cloud computing can be something as simplistic as an email server up to something as complex as a full RemoteApp Desktop. If your email isn't hosted by your company, then you are most likely using something such as Gmail or Yahoo Mail. Both of these companies also utilize cloud computing to host their services and offer them to you. Every time you log into your email with a web browser, you are using the cloud to access your emails remotely. If your PC caught on fire tomorrow, you could open your phone and see your emails online, safe and sound. With the introduction of virtualization software such as hypervisor as early as 2005, servers could be remotely stored and operated to host virtual machines on a large enough scale that a new industry was born.
As for the services provided by OCCloud9, we can host your email via Hosted Exchange, your data via Cloud Professional, and your entire company via Cloud Complete – all remotely and safely backed up on a routine basis. Expansion is easy, and with the computers required being nothing more than inexpensive physical hosts, you save money on data backup as well as the physical technology. There is no downtime, either; with an uptime of 99.9%, computer failure is less about fixing and replacing and more about adapting. Your tablet, your laptop…if it has a screen, it can utilize the cloud!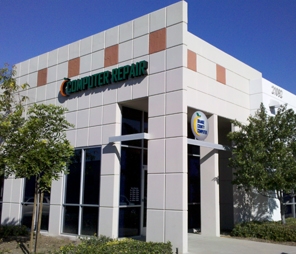 Contact us at 949-669-6619 or go to occloud9.com to start talking to us about moving to the cloud today!
You might also like