Cloud Deployment Models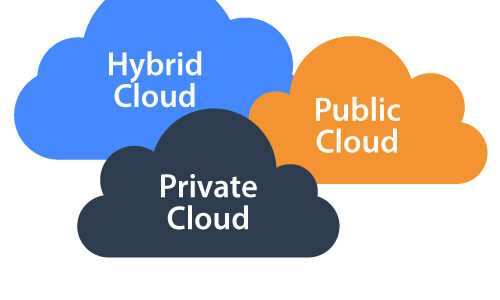 Many Cloud Deployment Models are available and customizable to meet the needs of your organization. Each Cloud Deployment Model is tailored for the diverse technology needs of cloud clients. Users move to the cloud for many different reasons ranging from regulatory compliance, enhanced security, or aging hardware.
Community Cloud
There are many various combinations of cloud solutions available in the market today. Public, Private, Hybrid and Community Cloud Infrastructure solutions are all available through OC Cloud 9. What exactly is the purpose of each cloud service? What is a community cloud?
The purpose of the various cloud services is to meet the growing and diverse needs of you, the consumer. You might be the head of your IT department or a programmer tasked with developing a new application which requires collaborative efforts across the globe. You may also be the owner of a small business who needs to follow compliance standards for your industry.
What is a Community Cloud? 
A Community cloud is a cloud solution which shares infrastructure between several organizations from a specific community with common IT compliance guidelines such as data security, data storage location, level of data center clearance and data content. A community cloud solution can be managed either internally or externally by a third-party and hosted internally or externally as well. The costs are spread over fewer users than a public cloud (but more than a private cloud), so only some of the cost savings potential of cloud computing are realized.
Some examples of this type of cloud are:

Hybrid Cloud
The Hybrid Cloud Solution Model is exactly what the name indicates. It is the combination of two or more cloud solutions that a client subscribes to which can be a variety ranging from Private Cloud, Community Cloud or Public Cloud. These cloud services are not co-mingled, instead they exist and function independently of one another. The services are designed specifically for a client as parts of a complete cloud solution for the client. The primary benefit of this model is the functionality of services available to clients, such as multiple deployment models. The Hybrid Cloud Model is growing in demand and popularity as more businesses have adopted cloud solutions as a primary part of their business model with technology.
Benefits of a Hybrid Cloud
Cloud subscribers can reap the benefits provided by multiple cloud types from this "Hybrid" architecture; especially regarding FAULT TOLERANCE and USABILITY. What this means is that this repertoire of services is available with locally immediate usability and without dependency on internet connectivity. Hybrid Cloud architecture requires both on-premises resources and off-site (remote) server based cloud infrastructure. While Hybrid clouds lack the security and certainty of fully private cloud, they provide the flexibility of in-house infrastructure with the fault tolerance and scalability of cloud based services.
The Hybrid Cloud may be a 200 User Hosted Mail Exchange Solution combined with an Application Development Solution for the program development team to design and test a new product.
Private Cloud
Private Cloud is a cloud infrastructure operated solely for a single organization, whether managed internally or by a third-party.
Private Cloud Key Benefits
Location

 – Can be located anywhere, but under normal circumstances is housed within the actual business, making it more difficult to physically breach

Security

 – Unlike 

Public Cloud

, the infrastructure hosting the cloud can only be accessed by designated people, significantly tightening security.

Flexibility – 

Private Cloud can be tailored to the structure of a given business that requires industry specific compliances and can be hosted internally or externally.
This cloud solution
 has attracted some criticism because the client is still required to buy, build, and manage this type of cloud model.
Hosting & Management Services of a Private Cloud
OC Cloud9 can host and manage this type of infrastructure, allowing the client to run their company while we manage their Private Cloud. Benefits of this model include security and the custom design for the client.
Public Cloud
Public Cloud is one of the 4 types of Cloud Infrastructures available on the market.
The Public Cloud consists of a variety of subscribers or clients that store hosted applications and files, data, and other resources on a virtual server. These services are made available to the general public and are shared by multiple clients through a service provider. Public Cloud Services are free or offered on a pay-per-use model. Generally, service providers like Microsoft and Google own and operate the infrastructure and offer access only via Internet (direct connectivity is not offered).
Examples of a Public Cloud Model:

If you work with confidential information, documents or intellectual property, this is not the right cloud model for you. It is ideal for students or individuals that do not need to properly secure and protect their data.
OC Cloud 9 offers solutions for medical providers, law firms, video production, print media, manufacturers, and technological businesses. 
Contact a member of our Cloud Solutions Team for a complimentary assessment and move to the cloud today! Not all Cloud Solutions Providers are created equal.
Work with the best, choose OC Cloud 9.
You might also like